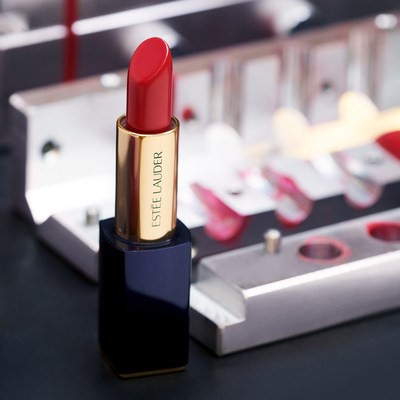 Visit Hudson's Bay Yorkdale to be one of the first to create your very own custom lipstick.
Estée Lauder expert mixologists will mix, swirl and pour a cocktail of colours you choose into a lipstick like no other.  Customers can select their finish in either a Creme or Matte then have an opportunity to look through the lavish Lip Bar colour menu. The colours are then mixed together into a custom shade.
For the final touch, Estée Lauder will engrave any name of your preference onto your custom made Estée Lauder Pure Color lipstick.
The Lip Lounge is exclusive to Hudson's Bay Yorkdale from Thursday, January 31st until Sunday February 3rd, 2019.
Join the conversation on Facebook & Instagram @esteelaudercanada #LipsToEnvy