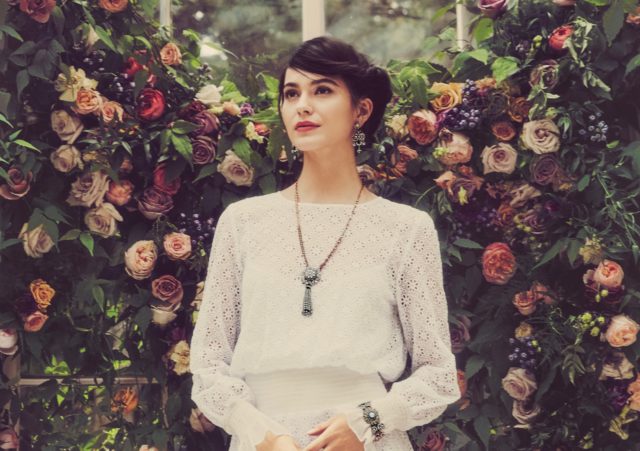 The sights and sounds of the South of France come to life in Chloe + Isabel's latest collection, Dreams of Provence. This season, the jewelry brand and pioneer of social retail is taking its customers on a trip through the picturesque place where wanderlust-worthy inspiration can be found on every corner.
Design surprises and convertibility are found in almost every style this season. Removable tassels, earring stud duos and 2-in-1 necklaces are just a few features that comprise the 59-piece assortment. Whether you're a dreamer or a doer, Chloe + Isabel's breathtaking detailed designs make the city of Provence come to life.
"What better way to celebrate Spring than with a story based in Provence! The rolling fields of fragrant lavender, the quaint provincial villages, and the rich culture gave us a lot to work with — we wanted to design a collection that perfectly paid homage to this beautiful area while also embodying a certain je ne sais quoi," said Kathryn Beaton, SVP Design + Product Development.
Dreams of Provence features several mini capsule collections:
Waterlily — soft pastels and iridescent mother-of-pearl reflect the impressionist period, so rooted in the small villages of Provence.
Queen's Lace — detailed gold and silver metalwork shadowing the lace curtains found in the countryside.
Starry Night — twilight styles and 'it-girl' silhouettes inspired by Van Gogh's most enchanting painting.
Femme de Fleurs — sweetly-scented honeysuckles and just-plucked poppies make up the feminine floret designs found at open air flower markets.
Bon Chic — vintage-inspired frocks and haute couture jewels channel the fearless fashionista.
The Dreams of Provence collection is available today exclusively on chloeandisabel.com and through its nearly 10,000 independent sellers nationwide. For more information, visit www.chloeandisabel.comor join them on Facebook, Twitter and Instagram.