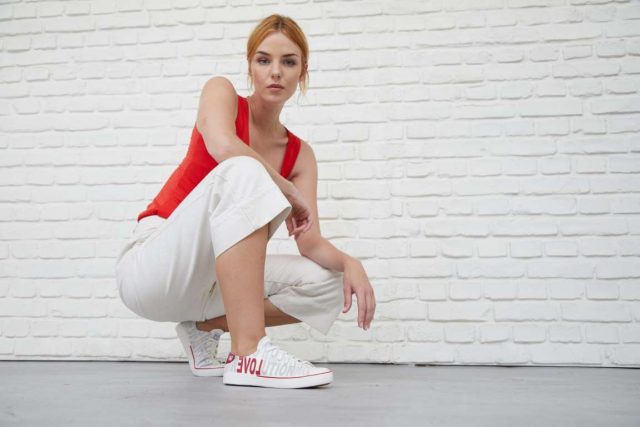 Award-winning ethical shoe brand, Po-Zu www.po-zu.com, have announced their first 100% Vegan AW19 Mainline collection, featuring shoes crafted using 'Apple Skin', coconut husks, cork, rubberised cotton and pineapple leaves.
The new collection features a twist on urban utility with smooth lines, striking details and modern adaptions to classics like an urban waterproof walking boot made with rubberised Fair Trade cotton. The range comprises everyday sneakers, cork runners, stylish flats and modern updates to traditional walking and winter boots.
Known for using niche sustainable fibres into fresh modern designs. Po-Zu is tackling the $350bn footwear industry, reimagining traditional design with a fresh approach. Like a coconut falling from a tree, the soles of Po-Zu have coconut husks or natural bouncy foam rubber Foot Mattress™ to protect you as you walk. Po-Zu has been featured on the BBC, ITV and international news stations for its unique fibre-innovation and fit-for-purpose found-in-nature philosophy, including Stacey Dooley's The Truth About Fast Fashion Documentary, last year.
The new bio-based Apple skin 'vegan leather' is derived from the apple juice industry and grown organically in the Italian Alps. Not only is it highly breathable and durable, it diverts food waste.
"As a lifelong vegetarian, I am passionate about delivering footwear that is sustainable, cruelty-free yet doesn't come at the cost of our planet. We are very excited to be integrating more and more vegan offerings at Po-Zu. To have a 100% fully vegan Mainline collection for AW19 is landmark for us," Says Sven Segal, Founder.