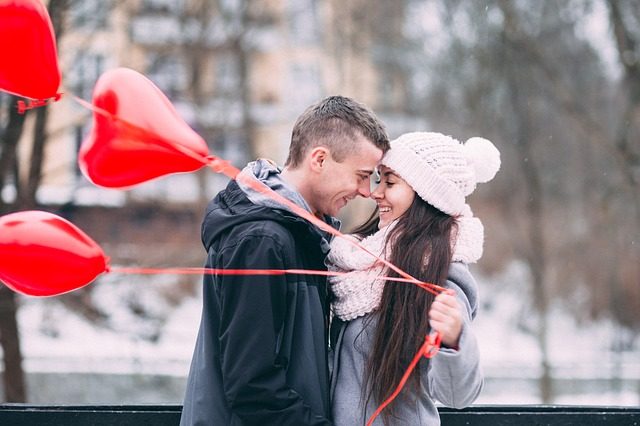 Valentine's Day might be regarded as the most romantic day of the year but there's no doubt that this romantic holiday comes with its fair share of pressure, especially when trying to nail the perfect Valentine's Day ideas for date night. For those who aren't natural planners, it can feel like a mammoth task. And for those in a relationship with them, well, we resign ourselves to the least-wilted bouquet the gas station has to offer.
For Valentine's Day 2019, we at EliteSingles thought we'd take the hard part out of Valentine's organization so you can skip straight to the enjoy your partner's company — and compliments on your planning prowess. Using our years of relationship and dating know-how we've devised a simple way to concoct the perfect date night with our Valentine's Date Night Decider flowchart.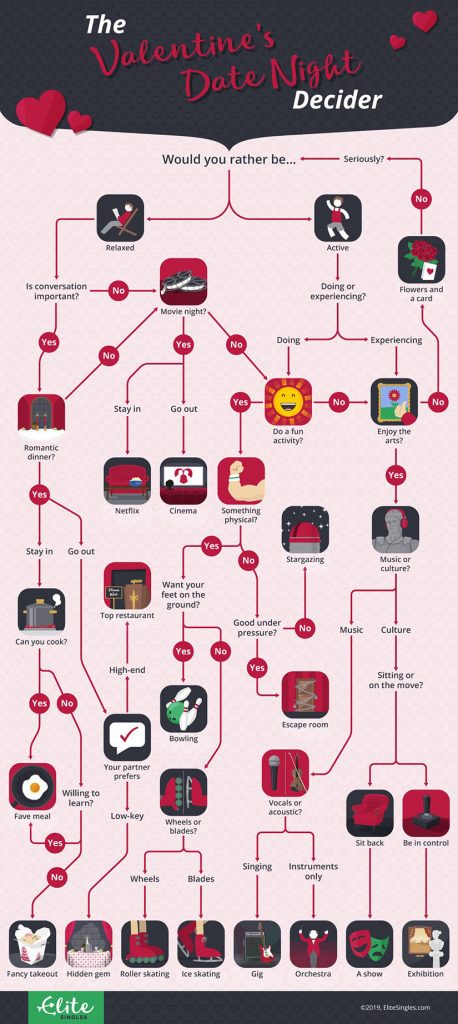 Perfect for banishing any romantic rendezvous-related angst, this Valentine's Day ideas-filled chart should be utilized by anyone concerned with their patchy planning skills. Or subtly passed on by partners worried they'll be left in the lurch as February 14 rolls around.
Ultimately, EliteSingles believes Valentine's Day is all about celebrating your partnership with the one you love. As long as your heart is in it and you've made an effort to show your partner how much you care you're on the right track. But let's be honest, a well-planned date can't hurt either!