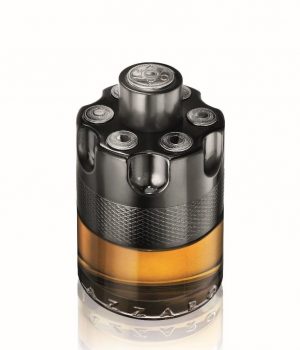 Wanted by Night
There is a looming sense of an unbridled olfactory tease. The secret is a triple blow of seduction that attracts practically everything in its path. The popular and legendary Azzaro Wanted fragrance is out and all dressed up to offer you a festive and flamboyant brand new eau de parfum: Wanted By Night, a woody oriental spicy fragrance.
The Bottle
This bottle is perfect for a seductive nighttime fragrance. The new, sleek high-tech version of this bottle has brass medallions mixed with the same tastefully chromed anthracite gray lacquer finish. The fragrance gives it a more amber hue, like the color of a night poised to reveal many surprises and new connections. In a flash, this object of desire may well turn into a guarded treasure that people yearn for to accompany our festives nights.
Azzaro Wanted by Night Eau de Parfum Available at Hudson Bay, Jean Coutu, Shoppers Drug Mart, London Drugs, Brunet and Uniprix.