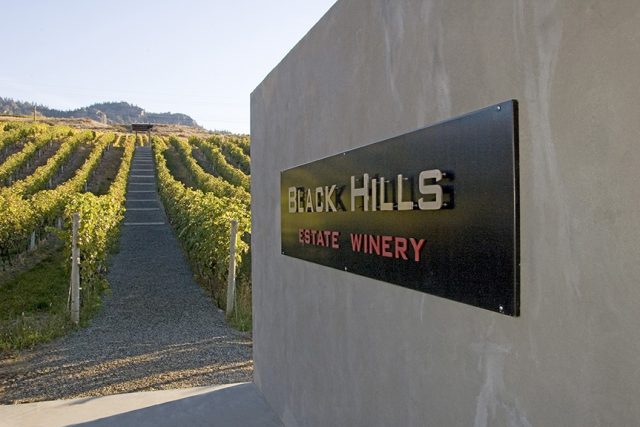 Since 1999, Black Hills Estate Winery has established itself to be one of British Columbia's (BC) most successful wineries producing award-winning and ultra-premium wines using grapes from its estate vineyards on Black Sage Bench. The reputation of its onsite winery experience and hospitality are known to be on par with its quality wines. Year-after-year, Black Hills is applauded for its commitment and efforts made to push the quality of grapes grown, the wines produced, and the winery experience provided. To continue the evolution of quality at Black Hills, the winery is excited to implement new changes starting from its winery team.
After 10 successful years in the position of head winemaker at Black Hills Estate Winery, Graham Pierce will transition to a new role as consulting winemaker. In this new part-time role, Pierce will continue to be involved in key strategic decisions and practices in the winery's winemaking program. These include but are not limited to: grape picking and fermentation decisions, barrel selections, blending, and stylistic directions.
The assignment of this role allows Pierce the time to pursue a long-time dream to create a sparkling wine and other possible projects, while continuing to work closely with the esteemed Black Hills winery team. This includes his close relationship with the winery's winegrower Steve Carberry, who continues into his 14th year as veteran vineyard manager at Black Hills. As part of the winery's practice of "continual quality evolution", every member of the Black Hills team is committed to improving the quality of the grapes grown, the wines produced, and the hospitality provided every year.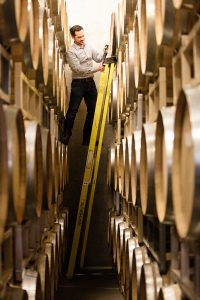 As consulting winemaker, Pierce will also work closely with Black Hills' future winemaker and the existing winery team to execute the day-to-day operations. The search for a new winemaker is now underway.
"We are thrilled to continue to work with Pierce and have on-going access to his incredible experience, perspective, palate and passion for wine," said Glenn Fawcett, director, Black Hills Estate Winery.
"At Black Hills, we value every team member and support them in pursuing their dreams. As always, we thank all of our team members for being the cornerstone of our high quality winery. We are very excited that Pierce will now have the time and freedom to pursue the side projects that are so important to him. Many of us at Black Hills will be rushing to become Pierce's first customer when he makes his sparkling wine release in the future," added Fawcett.
"The search for the new winemaker at Black Hills has now commenced and we are confident we will attract a world-class candidate that will be thrilled to work directly with Pierce and the rest of our winery team. It is envisioned that Pierce will transition into the consulting winemaker role in early July 2018."
Pierce proudly shared, "It has been an amazing 10 years working with the exceptional team at Black Hills. The dedication and talent from every team member has allowed us to craft the wine that we proudly stand behind. I look forward to working with the new winemaker and the rest of the team as we continue our continual quality evolution of our wine."