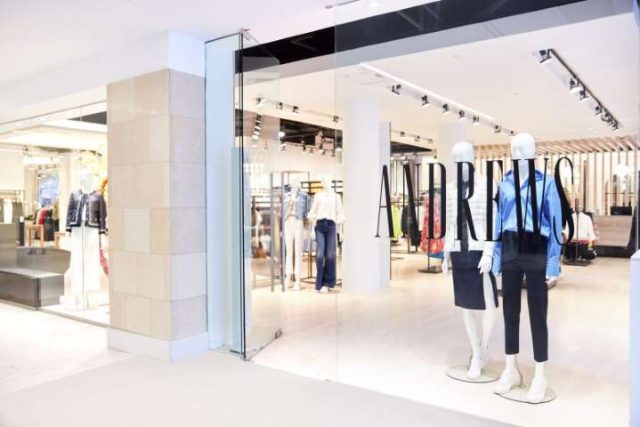 ANDREWS, a Toronto-based family-owned luxury womenswear retailer, has opened its new location in Yorkville Village. Prominently located on the upper level of the mall, the new store is just inside the Hazelton Avenue entrance. Featuring the latest in modern luxury, the store offers a highly curated collection of luxury fashion and accessories from around the world.
An abundance of natural light streams through large arched windows filling the spacious 4,000 square-foot store. Combined with the warmth of the exterior brick walls, the vibe recaptures the charm of this luxury shopping destination, which was known as Hazelton Lanes and the authenticity of Yorkville.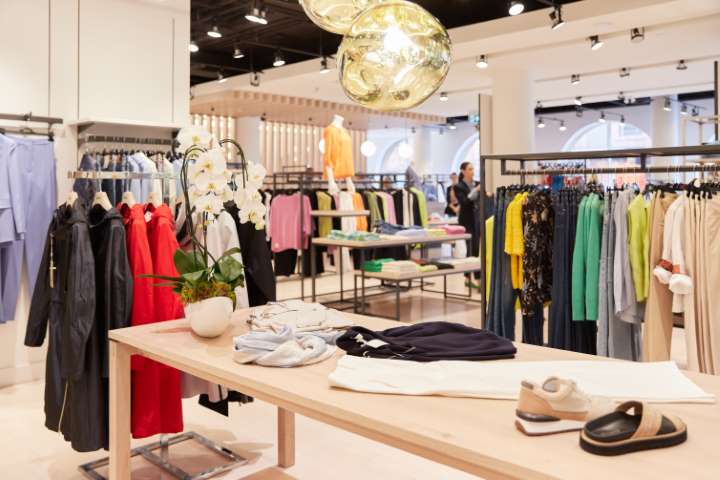 The store offers an experiential layout for customers to explore collections that speak to the distinct, yet overlapping personas of their individual lifestyles. Conceptualized from the Japandi style of interiors, the naturalistic environment is punctuated by modern fixtures which seamlessly complement the building's arched statement windows.
"We're delighted with our new location in Yorkville Village," says Darren Mason, President, ANDREWS. "The Yorkville neighbourhood has long been the epicentre for fashion and lifestyle retailers, we are very proud to have been a part of this dynamic community for more than 30 years. The store is uniquely situated amongst a bustling array of lifestyle retailers including art galleries, health and wellness studios, restaurants, and floral designers."
Steeped in a rich history and heritage of effortless luxury offered side by side with approachable, personalized service, ANDREWS looks forward to welcoming loyal and new clients alike. Tailored to Yorkville, the store features elevated casual pairings of fashion favourites with contemporary looks from Eleventy, Fabiana Filippi, Frank & Eileen, and Max Mara. Denim remains a staple with coveted brands such as AG Jeans, Citizens of Humanity, Frame, and Mother. New fashion-forward brands this season include Danish fashion-house, Munthe, NY eco-accessories darling, Naghedi, and LA-based celebrity favourite fashion brand, Rhode, all of which fuse together in this expertly curated environment.
Contributing to the Yorkville community through partnerships, collaborations, and events continues to be a priority for ANDREWS, all while keeping an ever-evolving eye to continuously curate with their clientele in mind, on or offline.
The new Yorkville location is part of ANDREWS' overall strategy to reinvigorate the brand for future growth. Last fall, ANDREWS opened its first lifestyle concept store in the heart of downtown Oakville. The standalone store features the latest in modern, curated apparel, alongside lifestyle, home, and vintage designer pieces from across the globe.