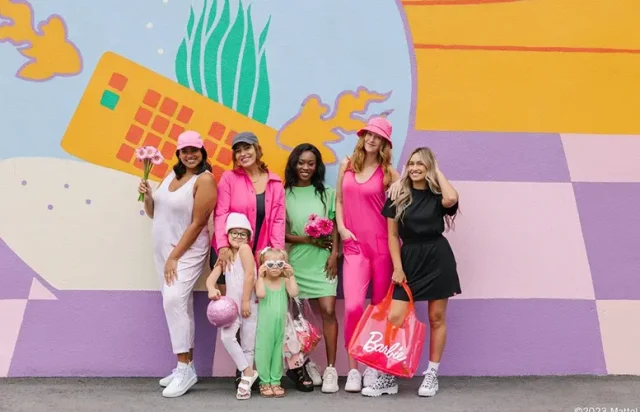 Barbie® and Smash + Tess team up to launch second collection as part of a shared commitment to empower women to live big lives with ease and cultivate a positive self-image. Over generations, Barbie continues to inspire fans around the world, and this collaboration offers a platform to celebrate them, including all shapes, sizes, and backgrounds – empowering them to stand out by being themselves!
Launching on July 19, 2023, the collection will introduce six new styles for women and kids, plus a tote bag featuring the iconic Barbie® logo. Available in bold colours including pink tie-dye, neo mint, midnight black, and the famous Barbie pink, the styles are designed to fit different shapes and sizes, and are sized 3XS – 4X, which fit 0 – 26.
The collection is designed for the future generation of women and the women who inspire them every day. Leaning into the bright pops of colour Barbie® is known for, the capsule consists of rompers, shirts, dresses and tote bags to encourage the community to show up and stand out.
Disrupting the fashion industry by creating a safe space for everyone to be seen and celebrated, Smash + Tess remains committed to this mission by designing clothing on demand and with a purpose.