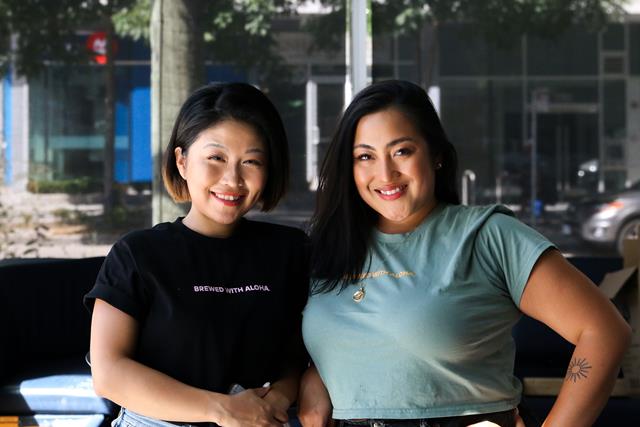 One of the world's premier farm-to-cup coffee companies, Honolulu Coffee, is opening a third Vancouver location at 97 West 2nd Ave. in Olympic Village. Set to open in early fall 2022, the female-owned coffee shop features a 25-seat, 985-square-foot café, dog-friendly patio, and a nutritious-delicious food menu unlike any other café in town.

Indeed, visiting the new Honolulu Coffee in the picturesque False Creek neighborhood will be like taking a mini-vacation across the Pacific. For starters, all pour-over coffee beans used are imported directly from Hawaii's Big Island, grown on the lush slopes of the Mauna Loa Volcano and roasted in Kona. These are brewed into signature drinks like the refreshing Hawaiian Cream Cold Brew (cold brew topped with macadamia nut and coconut flavored cream cap), the Hawaiian Latte (sweetened with a hint of coconut and macadamia nut flavors), with featured tea drinks including the Iced Blue Jasmine Green Tea. A full menu of espresso-based drinks will also be available, as well as caffeine-free options like the Açai Smoothie and cans of tropical Hawaiian Sun fruit drinks—very reminiscent of a Hawaiian vacation. 

To eat, there are healthy options to fuel whatever plans may lie ahead in your day—stand-up paddle boarding, anyone? We're talking about Hawaiian Açai Bowls, Kona White BBQ Turkey Sandwiches, and Bacon Breakfast Sandwiches slathered with house-made pineapple chutney. From the pastry case, indulge in Guava Bread, Macarons, Butter Croissants, Macadamia Nut Chocolate Chip Cookies, seasonal desserts, and so much more.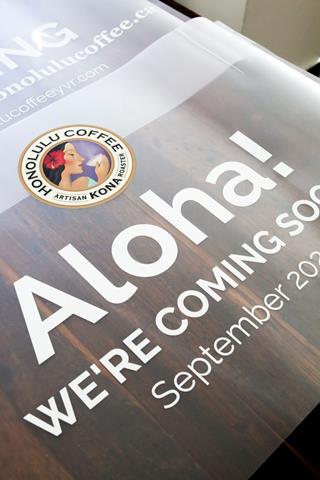 Honolulu Coffee is an aloha-driven brand, which prides itself on warm customer service accompanied by high-quality coffee and cuisine. "Aloha means love, peace, compassion, and a mutual understanding of respect. These are the values we strive to deliver our customers and community across all our locations," says Ming Yang, owner of all three Vancouver Honolulu Coffee locations. "We want to serve the False Creek neighborhood with a different approach to coffee, and to give high-quality service along with a fresh take on café meals and beverages."

To celebrate the announcement of the new location, all guests at Honolulu Coffee's two existing Vancouver locations can receive a free drip Kona coffee on Monday, August 22 and Tuesday, August 23 at Honolulu Coffee Downtown (888 Nelson St.) and Kerrisdale (2098 W 41st Ave.). 
 
For the latest about Honolulu Coffee Vancouver, go to honolulucoffeeyvr.com.