Whether you're vodka connoisseur, tequila enthusiast or rum affiando, these versatile cocktails are the perfect addition to your New Year's gathering.
BACARDI Fireplace Old-fashioned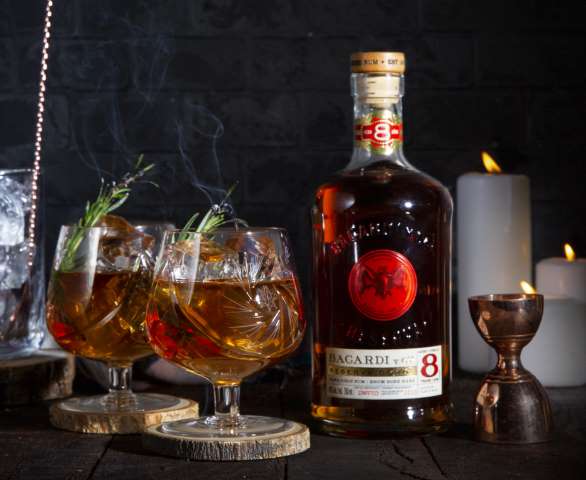 2 parts BACARDÍ Ocho
1 white sugar cube
3 dashes angostura bitters
1 sprig rosemary
Method: In a rocks glass add the Ocho. Add the sugar cube and angostura bitters before filling the rocks glass with ice. Stir the cocktail to chill. Top with more ice and garnish with a rosemary sprig.
Pro tip: Light the tip of the rosemary sprig on fire before serving and extinguish the flame before enjoying.
GREY GOOSE® HOLIDAY MULE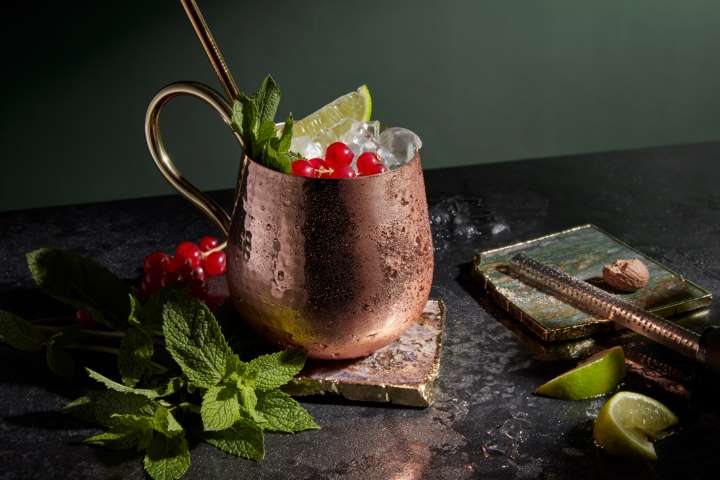 Some holiday joy mixed in with a GREY GOOSE® Vodka classic
1 1⁄2 parts GREY GOOSE® Vodka
4 parts ginger beer
Freshly grated nutmeg
Juice of half of a lime
Garnish: Cranberries, lime wedge and sprig of fresh mint
Method: Fill the mug with ice to chill it before mixing. Add the juice from half a
lime, freshly squeezed. Add GREY GOOSE Vodka, then mix in the ginger beer
PATRON Ruby Spritzer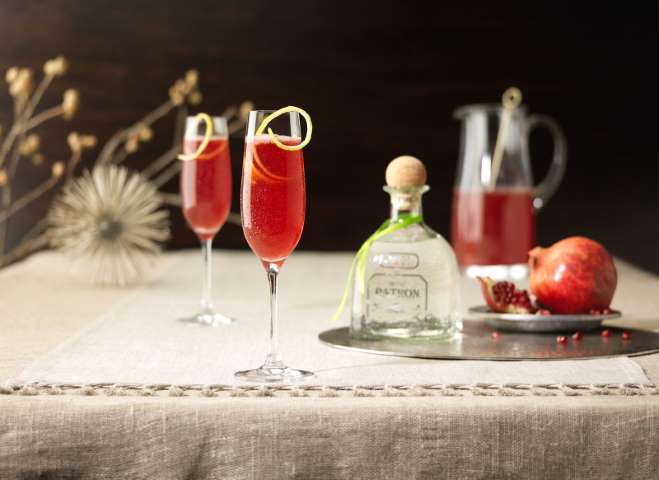 1.5 parts Patrón Silver
2 parts Sparkling Apple Cider
1 parts Pomegranate juice
.5 parts Fresh lemon juice
1 dash Angostura bitters
+ Lemon twist for garnish
Method: Combine ingredients in a cocktail shaker and shake with ice to chill. Strain into a champagne flute. Garnish with a lemon twist.