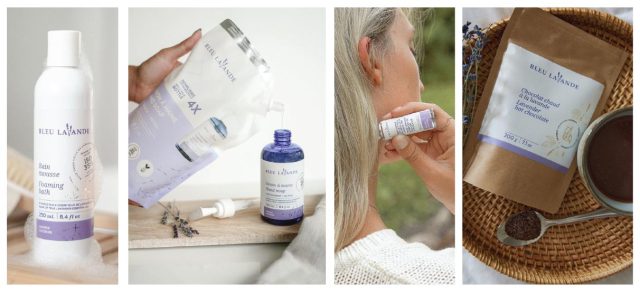 This spring, gently melt stress away with the soothing essentials by Bleu Lavande, directly from its lavender fields in the heart of the Eastern Townships.
Whether in the bath or shower, on your dressing table or in the kitchen, lavender products by Bleu Lavande are always an invitation to choose well-being. Bleu Lavande invites you to make time for self-care with four products rich in ISO 3515-certified true lavender essential oil.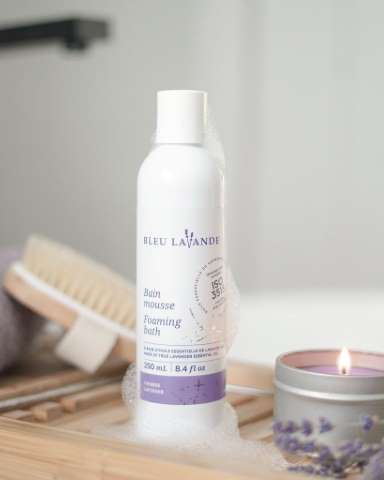 Finally, a foaming bath product that won't dry out your skin. Leaves skin feeling remarkably soft and silky. Fully biodegradable, vegan and non-irritating, Lavender foaming bath by Bleu Lavande is formulated with 99.6% natural ingredients and enriched with aloe vera and vitamin E.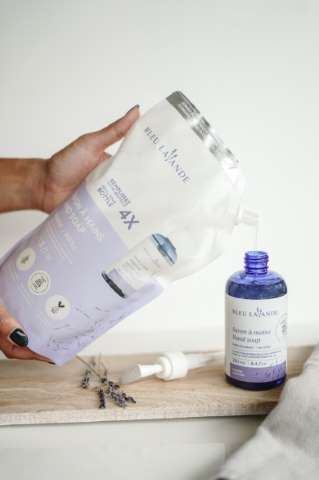 Lavender hand soap by Bleu Lavande transforms hand washing from a daily routine into a luxurious ritual. Made with 99.75% natural ingredients, it contains vitamin E, plant-based glycerin and ISO 3515-certified true lavender essential oil.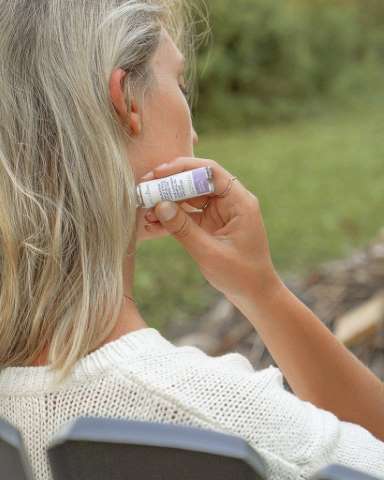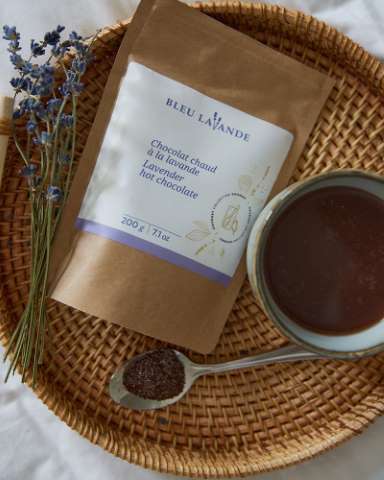 A decadent delight that will satisfy your sweet tooth any time you crave a treat! Three simple ingredients (cocoa, sugar and lavender) that deliver unmatched taste and quality. A delicious way to savour the flavour of lavender, produced exclusively for Bleu Lavande by Quebec- based company MysTea.