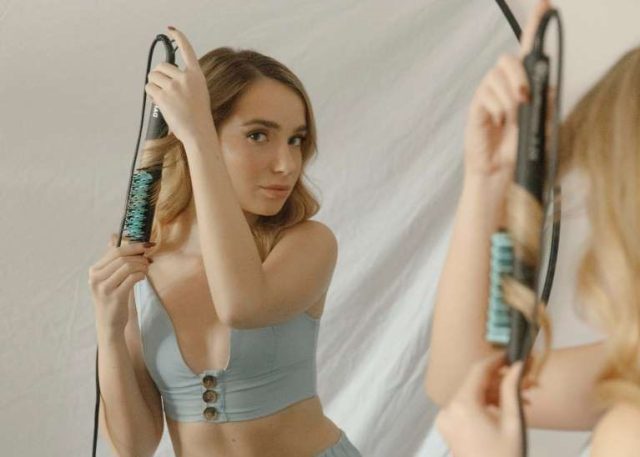 CONAIR x DAFNI have collaborated to transform the hair tool industry. Introducing the DAFNI® Muse, an innovative hair styling brush that's simple and easy to use, so you can quickly and safely style your hair to create a variety of looks.
From wavy to curly, with or without volume, and everything in between, with DAFNI® Muse, you can achieve it. It is designed for perfect results on straight and naturally curly hair that's short-to-medium length, leaving it looking styled, shiny, and healthy.
Easy to use: Enables styling of multiple layers of hair in a single brush stroke, making it less time-consuming. If you can brush your hair, you can DAFNI®!
Long-lasting results: Incorporates the most advanced hair care technologies that keep your hair looking better for longer.
Safe for your hair: Keeps a constant temperature of 365°F, the optimal hairstyling temperature for effective styling while protecting your hair from unnecessary damage.
Anti-frizz: Unique antistatic bristles eliminate frizz so you can achieve silky and smooth results.
Safer use: 3 layers of external bristles cover the heated ceramic surface to better protect you from burns and provide easy and safe use.
Perfect design: Promises a smooth and shiny finish that lasts longer.