In honor of International Women's Day 2022, we're celebrating female entrepreneurs pioneering the intersection of skincare and cannabis to greater heights.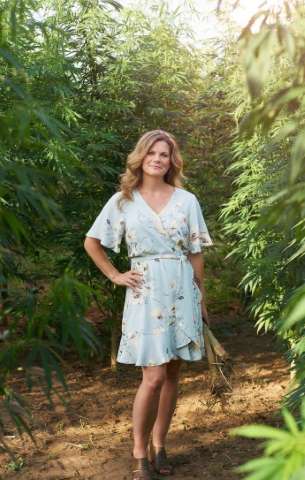 With a background in biochemical and environmental engineering, Jennifer Grant is the founder of empyri, the clean and green skincare brand disrupting the beauty industry by harnessing an often overlooked, but highly beneficial plant-based ingredient into everyday skincare: cannabis-Sativa root extract.
Setting the founder and brand apart, empyri is rooted in science. With her unique educational background, Jennifer brings a passion for formulation and product development and a credibility to all products with diligent research into the raw materials, and formulating and preparing the extract from cannabis herself. The result is cannabis-infused skincare products for all that are plant-based, non-irradiated, non-GMO, Paraben-free, Phthalate-free, solvent-free, heavy metal-free, cruelty-free, and vegan (with zero CBD and THC), like their best-selling 3-Step Ritual Skincare Kit and their just-launched Triple Action Eye Cream.  From engineering to chemical regulatory compliance, to cannabis-infused skincare products, Jennifer Grant is an inspirational and resilient founder, mom, and entrepreneur. Check out empyri.com for further information.