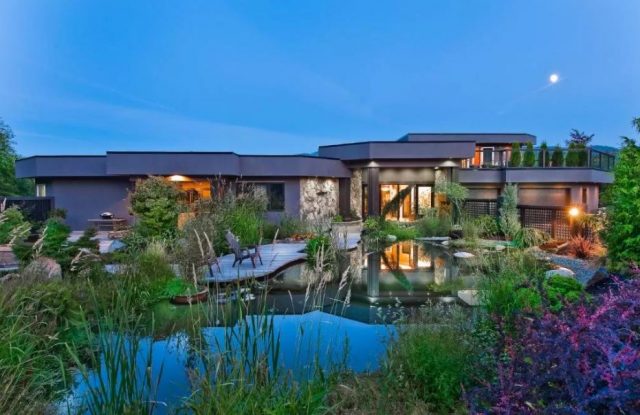 Today Booking.com announced it will present 8,130 Traveller Review Awards to Canadian partners, alongside over one million global partners across 220 countries and territories who made travel experiences more memorable for those booking a place to stay, a rental car or an airport taxi. Amidst a year of untold challenges for the entire industry, Canada's travel partners continue to prove their dedication and first class commitment to helping travellers experience the country with ease.
"As trips became fewer and further between, each and every trip meant more to travellers than ever before, and it has become even more important to celebrate the outstanding service that the Traveller Review Award winners displayed during a year like no other," said Adriana Mantilla, Regional Manager, Canada for Booking.com. "On our mission to make it easier for everyone to experience the world, our partners play such an impactful role in delivering amazing experiences to travellers. I know that we can rebuild travel together and help more and more people rediscover our beautiful world over time."
With so many incredible winners to highlight, Booking.com is uncovering the key attributes of a great stay, the Most Welcoming Places in Canada and the incredible diversity of offerings that make up the pool of partners that can proudly display their Traveller Review Award 2021.
2021's Most Welcoming Places
Based on the share of properties receiving a Traveller Review Award 2021, Booking.com is revealing the 'Most Welcoming Places' in Canada for travellers to experience the best in hospitality and friendliness when it's safe again to do so. Recent Booking.com research found that 28% of Canadians travelled more domestically in 2020 when compared to 2019. These top notch spots, reaching the Atlantic to Pacific, include fresh mountain escapes and unbeatable culture and history home-away-from-homes, may be just the domestic getaway inspiration Canadians need once travelling becomes safe again.
Topping the list of Most Welcoming Places with the highest percentage of total eligible properties winning an Award is Niagara-on-the-Lake, Ontario, followed by St. John's, Newfoundland and Labrador; Banff, Alberta; Golden, B.C.; Jasper, Alberta; Charlottetown, P.E.I.; Ucluelet, B.C.; Halifax, Nova Scotia; Nanaimo, B.C. and La Malbaie, Quebec.
* To discover more about these incredible destinations, click here.
From Chubut, Argentina, to Taitung County, Taiwan, the remarkable global destinations boasting partner winners of the Traveller Review Awards 2021 prove that supreme hospitality can be found in every corner of the world. To learn more about these exceptional regions, click here.
Essential Attributes of a Great Stay
The Booking.com Traveller Review Awards 2021 reveal insights into traveller preferences throughout the past year, uncovering that Canadian travellers appreciate staff, cleanliness, and location most when reviewing award-winning properties on the platform, with those attributes scoring highest among the categories that travellers rate following their stay. With consumers increasingly conscious of health and hygiene, on average, winners had a cleanliness score that was 17% higher than the average cleanliness score for non-winners, suggesting it may be a key differentiator when feeling most comfortable.
Homes, Apartments and Unique Stays Remain Top Traveller Favorites
The most-awarded accommodation types in Canada for 2021 include hotels, B & Bs, apartments, holiday homes and motels. While hotels remained the second most-awarded accommodation type globally for 2021, for the fourth consecutive year, four out of the five top-awarded accommodation types globally are unique places to stay: Apartments (484,243), hotels (175,748), holiday homes (123,145), guest houses (94,003), and bed and breakfasts (78,903). With alternative accommodations accounting for 30% of all new bookings in the third quarter of 2020, Booking.com is proud to offer so many unique stay experiences bringing superior hospitality to travellers.
Transport Partners Kept Travellers Moving
Recent Booking.com research shows that almost a third (31%) of Canadians have taken a road trip in 2020 (which is slightly higher than the global average of 24%***). As road trips and domestic travel became more common over the last year, Booking.com understands the immense undertaking that its transport partners faced including increased customer demand in certain markets and swift introduction of increased cleanliness measures in between pick-ups, provision of masks and sanitizers and minimizing customer contact and social distancing, among other initiatives.
This year, 2,100 rental car pick-up locations available on Booking.com, which offers rental cars in 160 countries worldwide, have been awarded. The top-awarded car rental pick-up locations globally include Christchurch Airport (New Zealand), Coolangagtta Gold Coast Airport (Australia), Phuket Airport (Thailand), Queenstown Airport (New Zealand), Orlando International Airport (United States), Tenerife Airport North (Spain), Thessaloniki Airport (Greece), Santorini Airport (Greece), Paphos Airport (Greece) and Larnaca Airport (Cyprus). Airport taxis, which are available in over 800 destinations globally, are also being recognized for their outstanding service, with 2,830 drivers across 18 providers winning Traveller Review Awards.