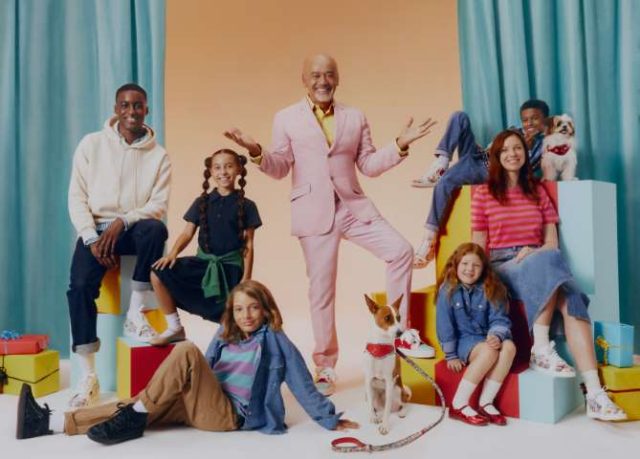 "The idea for LoubiFamily was born during lockdown. For the first time in a long time, I got the chance to spend several months in the same place with my closest friends, my daughters and our dog. I wanted to explore the idea of adulthood for children and childhood for adults, transposing fabrics and colors and playing with details."

 – Christian Louboutin
Christian Louboutin's brand-new product category LoubiFamily, launching November 2nd on ChristianLouboutin.com.  A collection that caters to every member of the family – from the adults, right down to the kids and, of course, those beloved furry companions.  First up in the new category is the SUPER LOUBI sneaker. Styled after the iconic FUN LOUIS sneakers, this sneaker comes in Loubi red or the COMICS print, this miniaturized version for tiny tots features an adorable neoprene superhero cap on the heel.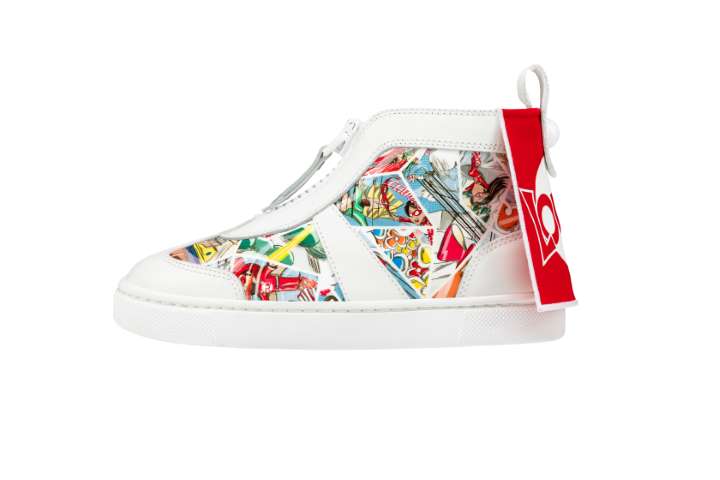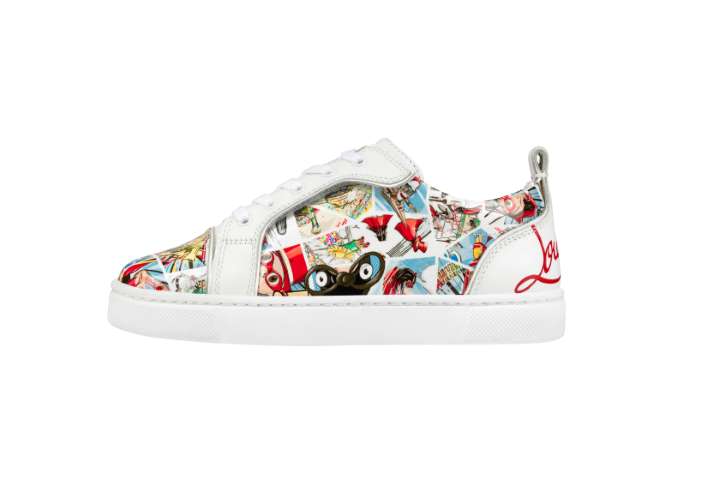 Then comes MELODIE CHICK, a ballet pump featuring the Hot Chick's iconic cut-out topline. Coming in Psychic red, patent black and three shades of Nudes. For dressier occasions, the MELODIE STRASS offers a sparkling junior take on the Maison's Follies Strass pump with a strass degrade on a sheer mesh upper and comes in a variety of festive colours and fabrics.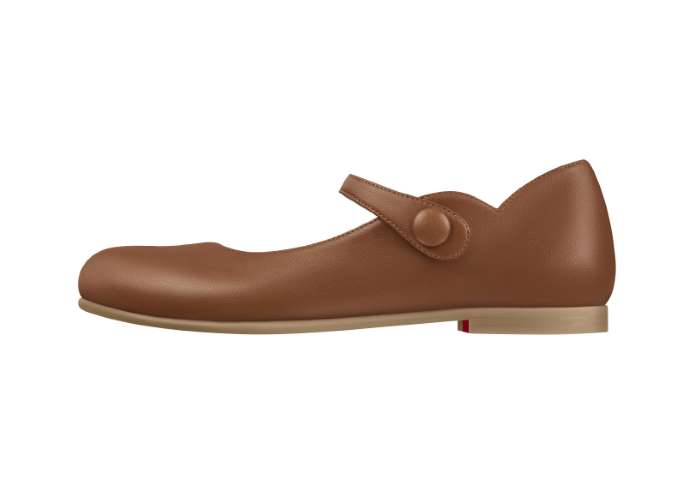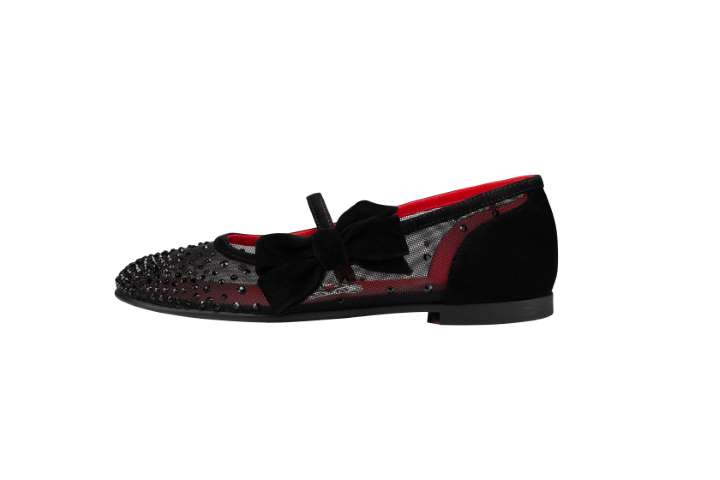 Pushing the concept of adulthood imitating childhood even further is the Maxi Me & Mini Me capsule, featuring kids' shoes designed for adults. On both versions of the TOY TOY, childishly oversized laces and eyelets play with proportions while mixed materials in bright primary colours seem to come straight from a child's imagination. 

This collection includes pet accessories, the first of its kind for the Maison. Leashes and harnesses featuring either the signature Caraspikes or 'Louboutin' engraved Loubi red rubber detailing.