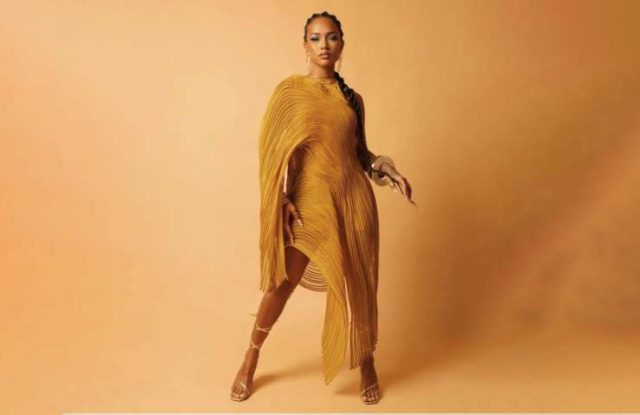 The yellow gown by the Indian designer Vaishali S debuted on the runway during Milan Fashion Week SS23 as part of the collection titled, "Ancestral Threads" and the look was styled by Bryon Javar
After becoming the first Indian female designer to present her work at the Paris Haute Couture Week in July 2021, Vaishali S returns to Milan Fashion Week her latest collection, "Ancestral Threads", the only Indian designer present at the coveted stage.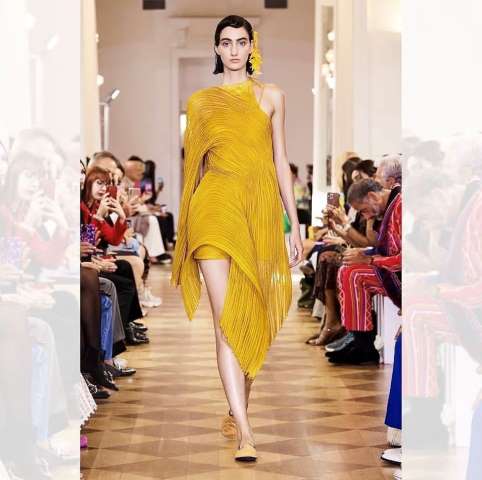 Vaishali S' design aesthetic has always been one of finding a global language for the rich, time-honoured traditions of Indian weaving. Her journey reached new heights in mid-2021, when she became the first Indian woman to present her collection "Shwas" as Official Invited Guest at the Paris Haute Couture Week, and then first Indian designer to also add the Milan Fashion Week last February.
Vaishali S is making a return during the coveted event with the designer's latest collection "Ancestral Threads", which she will be debuting in Milan. The collection takes its name from the very source of her inspiration, beyond place and time. Through "Ancestral Threads", she continues an exploration of her ongoing adoration of nature and its place in our lives. According to the designer, it celebrates every little detail of nature — from the "hot summer tones" to the "timeless whites and oof-whites".
"Ancestral Threads" also sees an evolution in Vaishali S' signature style. Her trademark cording technique sees a newfound expression as the label ventures into navigating 3D and 4D garments. This uniqueness is also seen in the fabrics and materials she's used for the collection — cottons and silks from Maheshwar and Karnataka, and lavish silks from West Bengal. Each piece of the collection is a testament to the label's dedication to sustainability, with an emphasis on traceability through technology.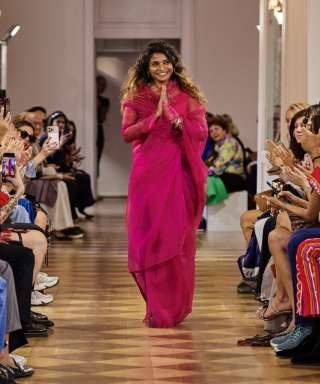 Like always, Vaishali S' unconventional designs see an elevation of the textile traditions (and the skilled craftsmanship of the weavers) that inspire her. But what makes her work truly global is a constant inclination for experimentation, which allows each of her silhouettes to reflect her eye for detail. She does not shy away from finding a new voice for tradition, taking the precision of intricate weaves to the exclusive craftsmanship developed for her Haute Couture to a more wearable and joyous approach.
It's this artistic vision that translates her designs into statements of luxury and high fashion.