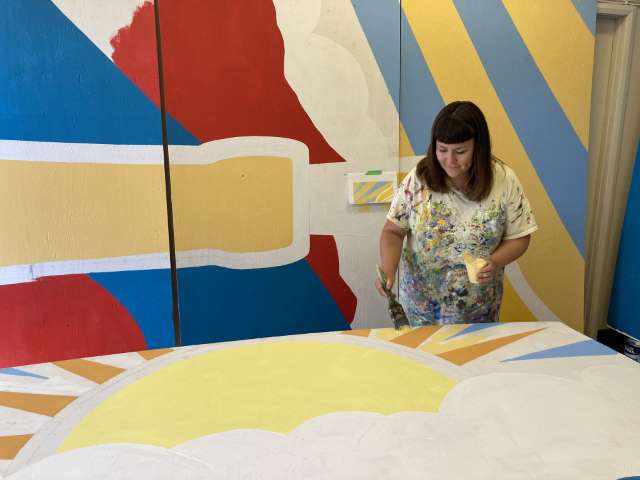 Vancouver is notorious for being a rainy city and Vancouverites crave sunny days. When the sun hits the shoreline, our city transforms and reveals that it is truly a natural work of art!
Inspired by this insight, Sol Beer–the brand that's always sunny– commissioned Victoria-based artist, illustrator, and muralist Caitlin McFonah to create a one of a kind floating mural at Vancouver's waterfront that comes to life in the sun.  Using heat reactive paint and solar powered LED lighting, this unique art installation will reveal a vibrant message as the sun shines across it, transforming "Vancity" into Suncity and turning our greys into rays! To support local artists and give back to Vancouver's vibrant art scene, Sol will also be donating  $5,000 to the Community Arts Council of Vancouver to support the city's community arts programs.
Vancouverites can take to the waterfront from August 12-13 to catch a glimpse of this iconic mural and capture their own Sol moment. Sol is also offering anyone who snaps a picture of the mural and tags @sol_beer the chance to win a custom umbrella.