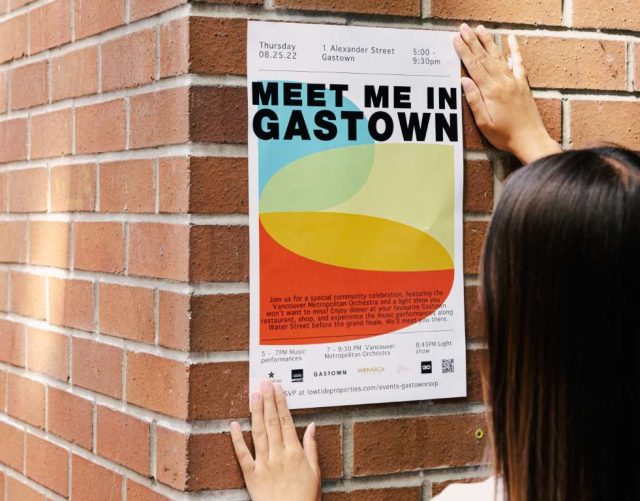 Meet Me in Gastown Event Is Coming To Vancouver This Month
In celebration of Gastown's vibrant community of artists, small businesses and culinary innovators, Gastown invites you to an all-ages event called Meet Me in Gastown.

Join them on August 25th from 5 – 9:30pm for the neighbourhood festivities aimed at re-introducing the community to the lively streets of Gastown.

Local restaurants such as Monarca and Local Public Eatery will be bustling spots to kick back. Visitors are encouraged to nibble and drink from their favourite Gastown eateries to soak in the festival atmosphere.

In addition, entertaining musical performances will take place through the night, with a performance by Vancouver Metropolitan Orchestra and an immersive light show experience from the award-winning, Vancouver-based creative company, Go2Productions.

Enjoy dinner or takeaways at your favourite Gastown restaurants, outdoor games and musical performances along Water Street before the grand finale light show.