The Canadian high-end dermo-cosmetic skincare company, IDC Dermo, is releasing a limited-edition gift set. The proceeds from all sales will be donated to organizations that help women across the province.
The You Glōw Girl set contains several skincare products to help restore a healthy, radiant complexion. The collection includes three unique facial, eye and lip products.
All proceeds from the sales of IDC Dermo's You Glōw Girl set will be donated to the Montréal's Y for women and Québec's YWCA. These two organizations help lift women and girls out of poverty and empower them to participate in and contribute to society to the best of their abilities.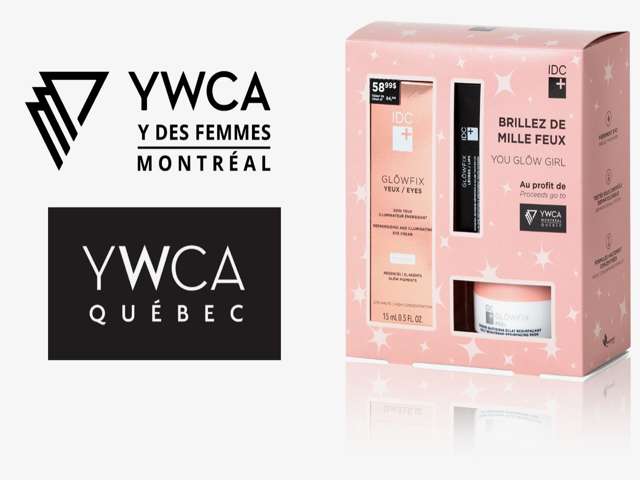 The You Glōw Girl set contains:
20 daily brightening resurfacing pads GLŌWFIX PEEL
Full-size reenergizing and illuminating cream GLŌWFIX EYES
All-in-one defining and shaping youthful infusion GLŌWFIX LIPS
The set retails for $58.99 (value of $84.99).
Available in pharmacies and on IDC Dermo's website.