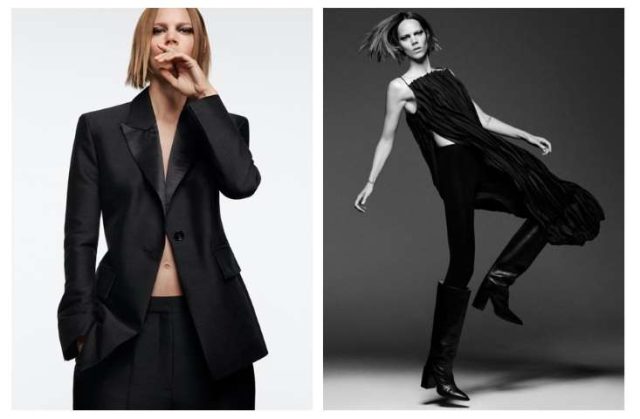 COS announces a design-led event wear collection for the modern, sophisticated wardrobe. With exquisite craftsmanship at its centre, the capsule, designed in COS' London in-house atelier, is created with the finest fabrics. First introduced at the brand's New York Fashion Week presentation, contemporary fits, composed with impeccable attention to detail are the embodiment of the COS design philosophy.
From fine cashmere and wool to recycled yarns and metals, carefully considered materials create the foundations of the collection while sustainability remains at its core. Meticulous details, including hand-painted edges, crushed satin lapels, and internal belts, further elevate skilfully tailored pieces, while detachable components offer versatility.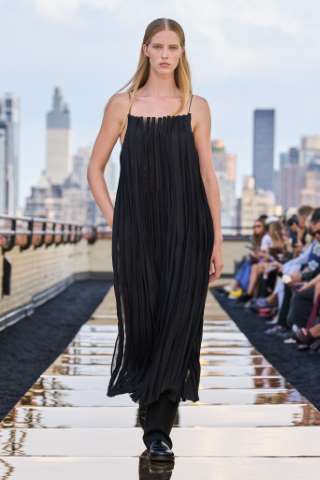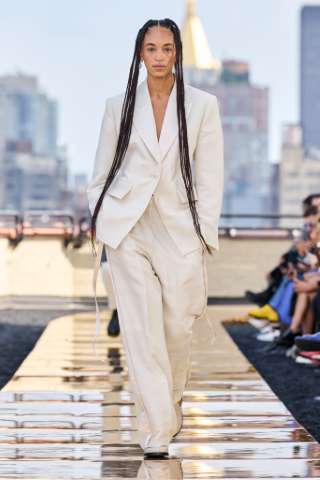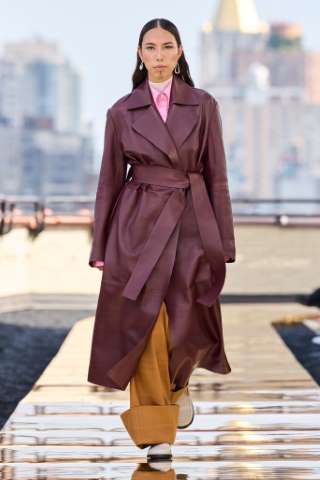 Experimenting with rich textures, a double-faced cardigan in neutral camel creates structure and a sculptured feel – designed for the evening, it is complemented effortlessly by a laser-cut pleated slip dress. Exaggerated proportions and formfitting styles connect – cocooning outerwear, wide-sleeves and loose-fit trousers form a voluminous silhouette, while fitted pieces sculpt the waist and emphasize contrast. Taking inspiration from its archive, a coin-shaped motif in varying sizes adorns an evening dress and jacket, closely following the body's contours.
A classic black menswear coat is reimagined in 100% recycled cashmere, while a softly structured cardigan is embellished with a panel of lustrous faux shearling. Functional elements further build on the dynamic designs through removable hoods, internal cuffs, and adjustable waist details. Peaked lapels stand proudly on tailored blazers while trousers are gently sculptured, and jumpers in tones of brown and camel continue the brand's distinctive aesthetic.
The capsule sits alongside COS' wider collection of icons, in which the brand's ethos for lasting design and uncompromising quality is evident.
The COS Atelier Collection will be in-store and online at cos.com throughout the Autumn/Winter season.