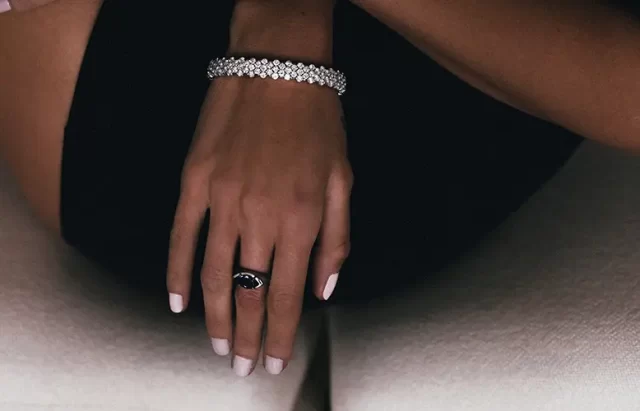 Geoffrey Good's jewelry designs are revered for their innovative craftsmanship, intricate details, and timeless allure. His Hex collection, inspired by the sacred geometry of the hexagon, exudes an air of modern sophistication with its bold lines. On the other hand, his Galaxy collection draws inspiration from celestial wonders, capturing the essence of cosmic beauty with its motifs and shimmering diamonds.
The Hex Collection takes inspiration from classic diamond looks, modifying and reimagining to incorporate and celebrate the hexagon shape. The Hex Bevel Diamond Pendant Necklace has a 1 ct. round diamond set within a hexagon-shaped setting, featuring 24 diamonds in a halo, and an 18 in. chain with a lobster clasp is available in either 18K yellow gold or platinum. It offers an unexpected edginess to the classic pendant necklace. The Hex Bevel Diamond Studs complement the pendant necklace, as a timeless staple meeting
modern design. With an 8 mm width, each half carat center diamond of each earring is outlined with 18 smaller diamonds, in a bevel set hexagon, approximating 1.21 cts. for the pair, available in either 18K yellow gold or platinum. The Hex Bevel Stacking Rings have a hexagon shape, with diamond pave set along the side of the rings. Comfortable for everyday wear, the higher the stack, the more provocative the look. One ring can be worn solo, or multiple rings can be piled, depending on one's mood.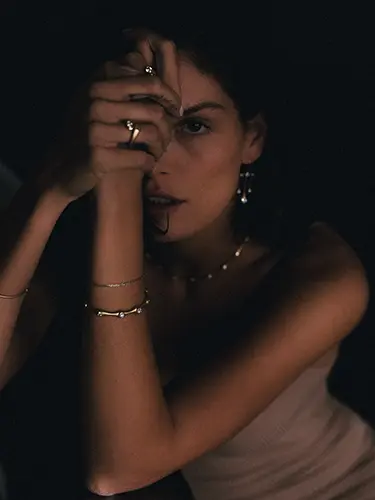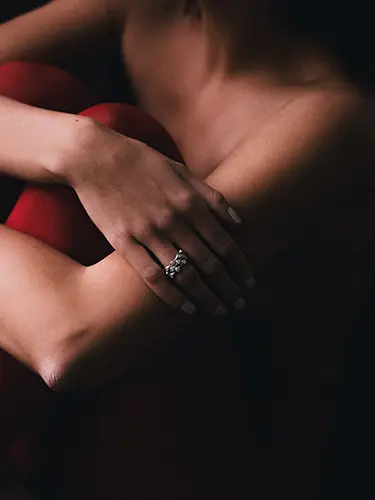 In his Galaxy Collection, the brightness of a comet's nucleus and coma are represented by a single, sparkling diamond. Blinding in its beauty through the sky, Good sought to recreate a comet's wonder on a wearable scale, with the Galaxy comet earrings. Elegantly finished on both sides, the 18K gold earrings feature a trail of glittering diamonds through the drop, encircling an oval cut diamond, while the back echoes the detailed oval halo; Good is an artist of meticulous detail.
Geoffrey Good's Ménage à Trois and Toi et Moi rings are also reminiscent of comets, with the diamond nucleus followed by golden dust tail, wrapped around one's finger. Formed over billions of years on earth, diamond is present throughout the galaxy in surprising ways— there is a diamond planet, and diamond rain. Like the galaxy, universe, and its diamonds, these rings are a symbol of longevity and strength that knows no bounds. "Whether worn to symbolize a union with others or as a talisman of one's own evolving energy, the Galaxy rings evoke a language of commitment that is unusual and refined. Unusually fine, one might say, says" Geoffrey Good.