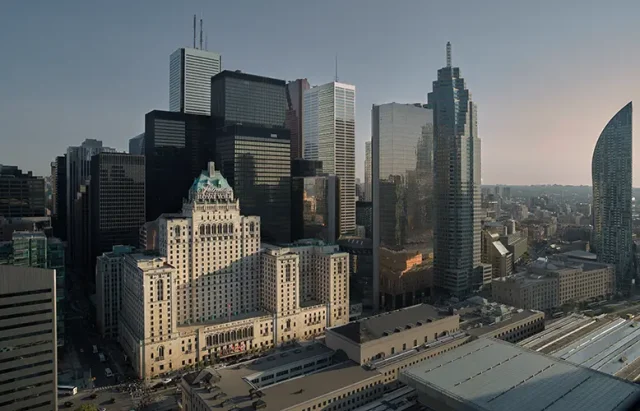 Today, Fairmont Royal York, in partnership with the Canadian Arts and Fashion Awards (CAFA™), announced the second annual edition of "The Grandest Night of Fashion", hosted by actress Sarah Rafferty. Taking place Wednesday, September 6, 2023, this year's show will once again be held in the hotel's grand lobby and is open to the public, with a new thematic focus that will spotlight the connection between fashion and film; specifically, the show will feature five cinematic vignettes, inspired by iconic film looks and interpreted by emerging and established Canadian and global designers.
Celebrating the Connection between Fashion and Film Through the Ages
Following its September 2022 debut, "The Grandest Night of Fashion" will return to Fairmont Royal York as the unofficial kick-off to the Toronto International Film Festival. With actress Sarah Rafferty as Master of Ceremonies, the show will highlight five cinematic themes designed to spotlight talent and iconic fashion moments in film through dazzling creative representations. These include:
Les Années Folles, showcasing the worldly opulence and sophistication that defined the beginning of fashion's modern era.
Eclectic Avant Garde, featuring the menswear-inspired looks evocative of the intersection of art, culture, fashion and genderplay prevalent throughout 1970s New York.
Black-Tie Thriller, highlighting sophisticated tailoring and expertly crafted evening wear, inspired by cinema's most suspenseful and glamorous adventures.
East Meets West, emphasizing the vibrant textiles, colourful jewel tones, and mesmerizing silhouettes that have illuminated East Meets West fashion.
Bright Lights, Big City, celebrating contemporary urban fashion and the costuming trailblazers of the small and big screen that changed street style forever.
"From Serendipity to Hollywoodland to Grey Gardens, Fairmont Royal York has set the scene for some of Hollywood's most iconic productions. This year, with the return of 'The Grandest Night of Fashion,' we will have the opportunity to showcase the timeless bond between Toronto's most storied hotel and the silver screen. As a longtime CAFA™ partner, this evening will pay tribute to Canadian and global fashion, while also offering a spectacular creative show that captures the whimsical wonder of cinema," said Edwin Frizzell, Regional Vice President, Central Canada, and General Manager, Fairmont Royal York.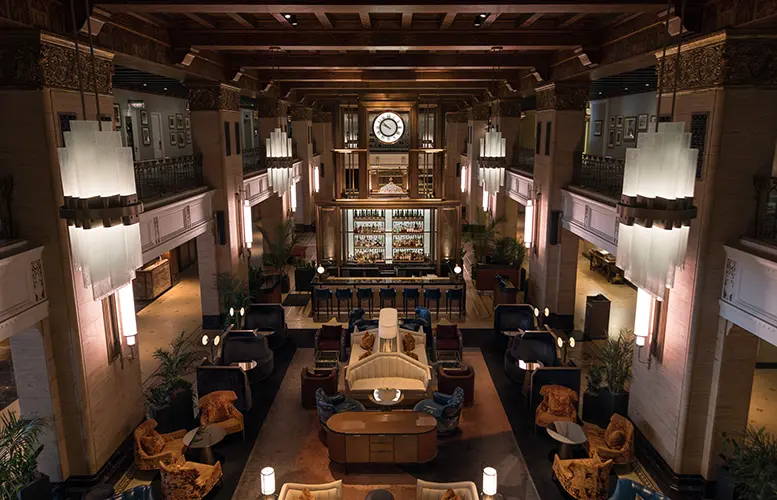 Established and Emerging Designers to Showcase Vibrant Creations
The show will feature an incredible lineup of established and emerging Canadian and global designers, selected for their exceptional creations, masterful craftsmanship and meticulous detail. New designers and brands this year include Harry Rosen, Frascara, Steven Lejambe, Lotus Bloom, Golshaah, TNT, Milli, House of Gallagher, MANCE, and Lilliput Hats; as well as returning designers Alan Anderson, King and Bay, Rita Tesolin, and NARCES. The U-shaped runway, spotlighted by levitating light bulbs and opulent decor to recall the grandeur of the picture palaces of old, will perfectly mirror the majesty of Fairmont Royal York.
Toronto Icons Reunited on the Runway
An inclusive cast of notable Toronto personalities will join the show to walk the runway, including inaugural host and fashion icon, Jeanne Beker; model, entrepreneur and size-inclusion advocate Lauren Chan; ET Canada host Sangita Patel; model and activist Myles Sexton; and Révolutionnaire founders Justice and Nia Faith.
"We look forward to returning to Fairmont Royal York to celebrate the symbiosis between fashion and film, as imagined by some of the most exciting creative talent in the fashion industry. With such an exemplary lineup, this year's show is sure to be an evening to remember as Toronto kicks off another unforgettable festival season," said Vicky Milner, President and Co-Founder, CAFA™.
Makeup will be provided by NARS Cosmetics and hair by Flow™. The show will be produced by Monarch Events Group and designed by Fifth Element.