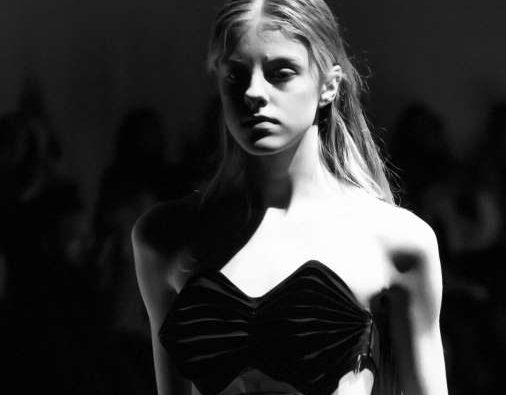 DZHUS AW19 "CORPUS": CONCEPT
The line is dedicated to anatomy as the starting point for DZHUS' design. The architectonics of physicality as a triumph of function and synergy – this concept has incarnated in the complex transformable constructions, resembling exoskeletons. Mutating in multiple ways and interacting with each other, they constantly evolve, generating countless existences. As a material body is an exquisite mechanism, driven by the phenomenal life energy, the technological structure of DZHUS clothing is inseparable from the one-of-a-kind essence of its wearer.
The collection is saturated with rhythmical textures and innovative patternmaking ideas. Not only is DZHUS Autumn/Winter capsule warm and comfortable, but it meets high standards of ethical and sustainable production: traditionally, only cruelty-free materials were used, and for the quilted garments DZHUS chose eco-friendly hemp insulation, engineered by DevoHome.
Designer Irina Dzhus states that corporeal is not an antipode to spiritual, but an essential medium for exploring ourselves. Her creations prove that considerate approach to consumption does not limit the experience but only enriches it.
All photo by: YURY ROMANOV