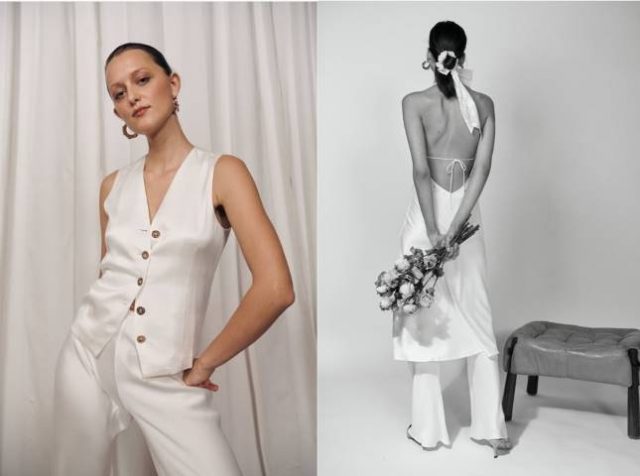 Right on time for your intimate love celebrations, SILK LAUNDRY introduces their Bridal Collection. Discover effortless luxury, elegant tailoring, and clean lines for your most special occasion. A curation of well-crafted pieces that you can and will wear forever. It is known that the quest to find the dress of your dreams can be strenuous. This year we want nothing to be complicated and we opt for chic yet effortless.
In a spirit of everlasting love and sustainability, SILK LAUNDRY finely curated designs of their favorite pieces to bring simplicity and sophistication to any bridal look. Each piece can be mixed together, layered or worn as is because of the richness of the silk used to create the collection. The assortment offers a 40 mm silk that is thicker and features the perfect white hue that is completely opaque. Everyone contemplates the idea of wearing their wedding ensemble again, Silk Laundry's timeless designs now makes your dreams a reality.
"We have been a part of your weddings since the earliest days of Silk Laundry, with many of you choosing to wear a white 90s slip dress for something simple. Next week we will officially be launching our made to order bridal collection. A natural evolution of Silk Laundry." -Katie Kolodinski, Designer and Creative Director
The Bridal collection is launching next week at their Montreal boutique and on silklaundry.ca.