Double Stated, but Not Underrated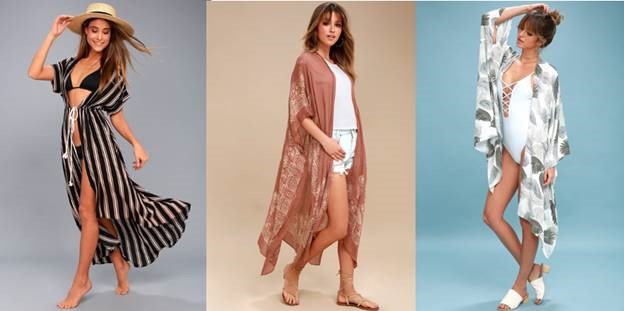 With resort and festival-wear being a key trend in Spring and Summer, Lulus selection of Kimonos and Shawls are the perfect way to cover up a bathing suit when at a resort or just hanging out by the pool. The Tatiana Kimono is perfect over a bikini with an oversized hat and sunglasses or pair the Terra Cotta Kimono with some denim shorts and sandals for any summer occasion. These shawls are the perfect two-in-one combination that will have your readers ready for almost anything!
It's More Than Just a Cover Up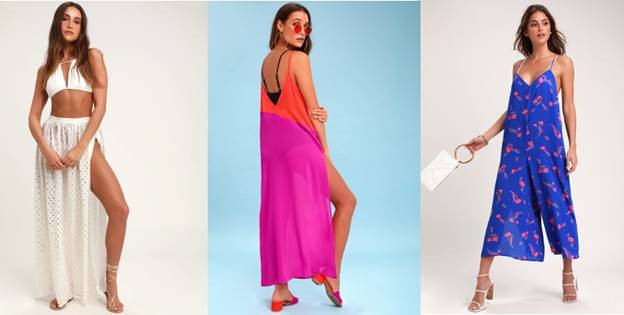 Who doesn't love a piece with multiple functions? Lulus wide selection of Cover Ups are the perfect way to stay on-trend while complementing your favorite swimwear. Their Tropical Jumpsuit can be worn over a bikini that will take you to the beach and straight to dinner afterwards. Or perhaps, you're looking for that perfect summer dress – the Seaside Cover-Up is the best of both worlds. No need to pick and choose between a cute dress or beach cover up at Lulus. With the endless styles of dresses, jumpsuits, and skirts mixed with fun prints and bright colors these multipurpose pieces will never be dull!
One and Done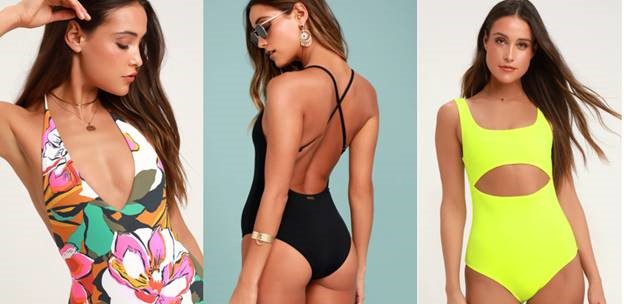 One-pieces are an easy way to keep your look on point this summer. With intricate designs, vibrant colors and prints, there are endless choices from Lulus. Throw on some sandals and grab your favorite beach bag to wear with the Lightning Bolt One-Piece. This piece will be sure to turn some heads with its neon yellow coloring all while garnering compliments. Or, keep it summery and fun with the Day-Drift One-Piece's adorable floral print and flattering plunge neckline, which you can dress up with a maxi skirt or jeans, heals and a leather jacket. Lulus has a vast selection of one-pieces and fashionable layers that will keep your readers well-dressed for every occasion. Just don't forget to remind your readers to grab their sunnies, hats and SPF!
Mix and Match Bikinis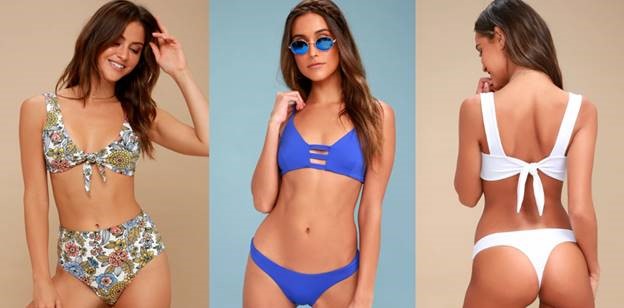 Bikinis are a staple in any girl's wardrobe, and she can never have too many. To keep it matching or to mix it up? Either way, inspire your readers to get creative and mix and match through Lulus dynamic bikini assortment. Have fun this summer with a pair of Sun-Soaked Bikini Bottoms or keep it bright and classic with the St. James Bikini Top. Either option is perfect for this summer season, mixed with a little edge to stay trendy. Pair all of Lulus bikinis with their collection of shawls and cover-ups to refresh your look.