Lucky Move is inspired by lucky charm medallions and, for the first time in Messika's history, this new collection is the first of its kind to not use purely diamonds. Now for the first time, the classic Lucky Move Color is available in mini sizes perfect for everyday wear to add a touch of charm, luck and energy. The gems give a more casual and delicate aspect to the Lucky Move range, allowing the pieces to be worn as a more day-to-day style. The opulence of the original Lucky Move collection still remains as each piece is set with brilliant diamonds.hich
The talisman now comes in 4 different color variations including, lapis lazuli, malachite, grey mother-of-pear and turquoise.
Lapis Lazuli
The Lucky Move made of Lapis Lazuli is magnetic, powerful and the stone shines endlessly.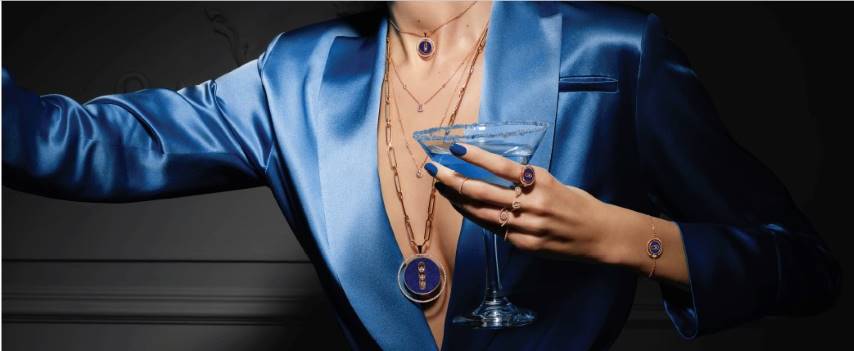 Malachite
Malachite is a stone that is fascinating and symbolic. The deep green colour illuminates countless shades, revealing grace and elegance.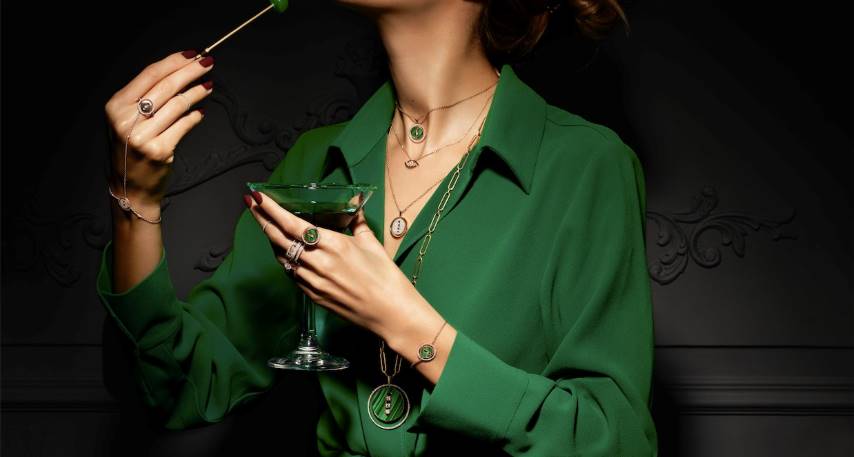 Mother of Pearl
The endless relfection of this stone is distinctive and unique offering a sense of being true to being yourself.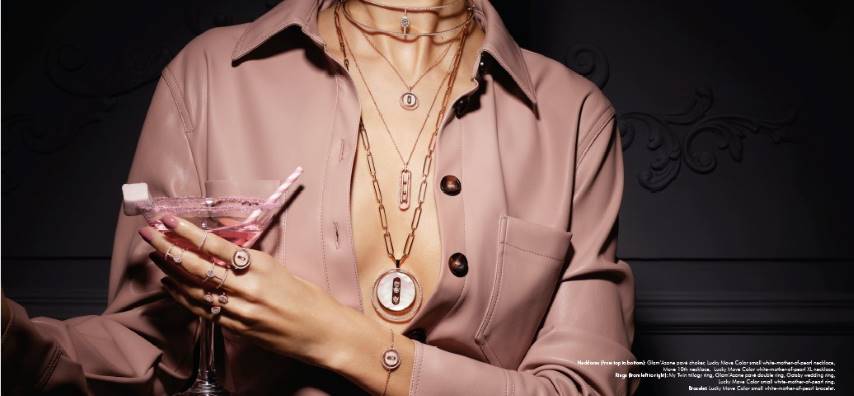 Turquoise
Turquoise is both calming and enticing, and now in 2021 Turquoise is a color that is deep and bold. It brings a breeze filled with freedom and light.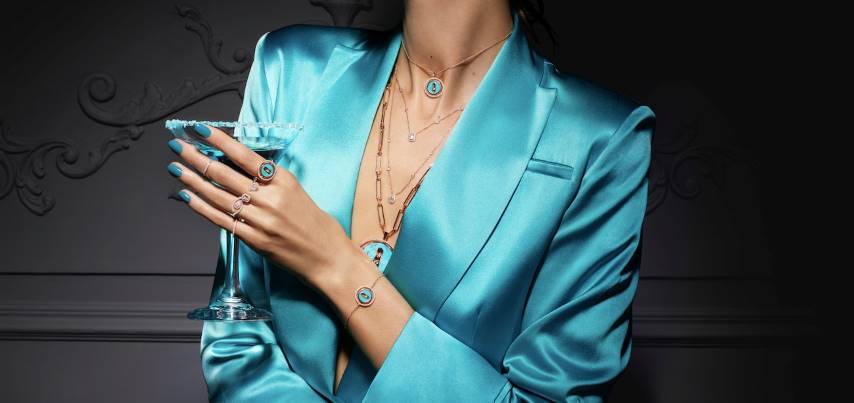 "It's a first, but for this decidedly playful collection designed to bring good luck, adding color seemed like an obvious choice,' she says, 'each shade is based on my favourite colors and the energy. It's women who instil their own style into jewellery, not the other way around. As a result, they claim the energy of the stones for themselves." – Valerie Messika
Unconventional and radiant, the Lucky Move Color Small collection emphasises the unique spirit and character of each stone through their different veins and gradients.
Lucky Move Color Small will be available at Birks and maisonbirks.com this summer season.