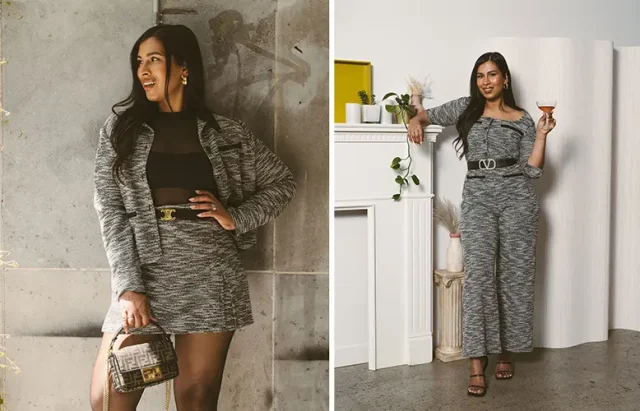 Today, Smash + Tess — the purveyors of 'everywear' and inclusive fashion — launches its all-new collaboration with content creator and trans activist, Jamie Pandit. 
Timeless with a hint of glam, the Smash + Tess x Jamie Pandit collection is inspired by Jamie's chic style and love for versatile pieces. Ranging in size from 2XS-4X, the collection includes a modern and timeless cardigan, a skort, and a Romper that can be worn for work, happy hour, or simply lounging at home.
Jamie Pandit, a South-Asian Trans content creator and change maker from Toronto, focuses on fashion, beauty, and her transitioning journey. She uses her voice to support the LGBTQ2S+ community, while also raising awareness about the daily struggles she faces as a transgender woman of color.