Imagine walking into a grand estate on Long Island and being surrounded by more than 1,000 elaborate, custom-made hats, collected over 50 years.
"I walked into this very palatial estate, and everywhere I turned was a hat that was a millinery work of art," says Karen Tiber Leland.
The extensive collection had been owned by a "Park Avenue lady who was a patron of the arts, with a penchant for fine hats," as her daughter Jill put it. Leland became aware of the collection when her realtor in NYC asked if she had any connections with nonprofits who might be able to find a home for the hats his client had recently inherited from her mother's estate. The daughter asked that her mother's name not be used to honor the family's wishes.
Leland's fascination with the hats grew as she learned more about the story behind them. "My mother was 5 feet, 3 inches, but wanted to be tall," explains Jill. "She discovered platform shoes that raised her up about 3 inches. Then she started having custom hats created for her. Those turbans and tall hats brought her to her desired height."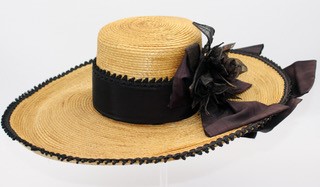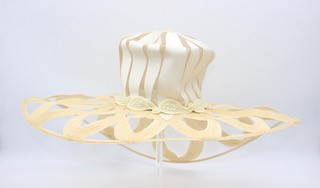 Many of the hats were created by Suzanne Couture Millinery in New York, which is still in business. The high-end bespoke hats include Kentucky Derby-style hats, sun hats, turbans, authentic fur hats and several made from Channel fabric. The retail value of the hats ranges from $3,000 to $7,000 apiece. Leland is working on a coffee table book featuring selected hats from the collection.
As it turns out, Leland's company, Sterling Marketing Group, found the perfect partner to help the hats find a home in one of her clients — WorthPoint, the world's largest provider of information about art, antiques and collectibles.
The company had just launched WorthPoint For Charity, a joint venture with its industry partner eBay. By relying on its expert staff and data of 650 million auction prices, WorthPoint created an auction for the 1,000 hats and an additional collection of other vintage couture from the same New York socialite estate. The entire donation exceeds 4,000 individual items spanning 50 years of fashion.
The proceeds from the auction will go to the Metropolitan Ballet Theatre in Atlanta. The rotating collection can be viewed on eBay auction at https://www.ebay.com/str/worthpointforcharity.