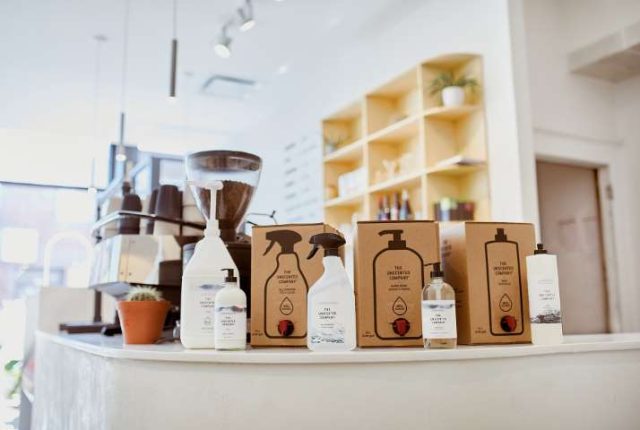 With the increase of awareness on the use of chemicals in home care products and a growing demand for sustainability, shoppers are looking for alternatives that are ethically made and will respond to their needs. With innovation in mind, The Unscented Company created home cleaning solutions that are effective, safe and void of harsh scents.
The Unscented Company was founded in 2016 by Anie Rouleau, a native Montrealer with a vision to redefine the notion of clean by offering an innovative selection of products that are completely unscented and made from plant and mineral based ingredients – without compromising the effectiveness of the product. Designed to make conscious home care both smart and eco-friendly, The Unscented Company makes their products available in bulk and refillable options in addition to standard retail sizes.
FAST FACTS:
The first true fragrance-free alternative
100% cleaning efficiency and safe
Designed to reduce plastic and water usage
Canadian made
Available online and in-store at major retailers, The Unscented Company continues to help consumers extend wellness beyond the traditional spectrum to home care as well.