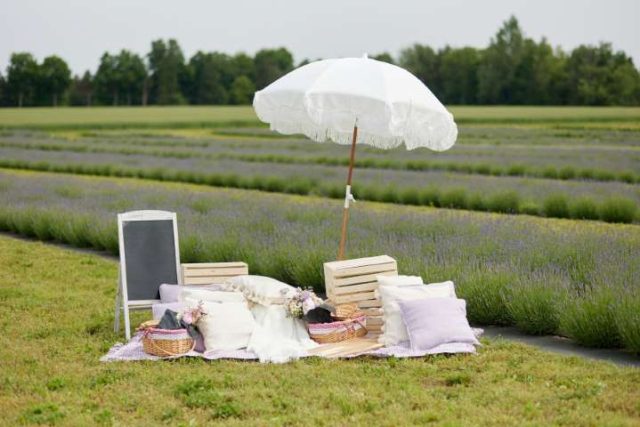 National Lavender Day (July 9) is quickly approaching and what better way to celebrate than spending the day in the middle of Ontario's newest lavender field surrounded by beauty and relaxation, while getting the ultimate must-have photo opp.
Avalon Lavender Farm opened this month and is thrilled to welcome guests into their family oasis. Located in the heart of Mono, Ontario, Avalon offers a country escape just outside the city. Guests can expect picnics surrounded by lavender, Celtic-Stone circle yoga, farm animals (including Lavender Orpington hens!) for families to visit, Avalon hand-made lavender products and much more.
Torontonians will be able to bring a piece of Avalon home with them this National Lavender Day with Avalon's cut-your-own-lavender offering! Avalon is home to over 30,000 lavender plants and seven cultivators (five English lavender and two French lavender) that are in their peak-purple state. Not to mention, this purple oasis was all planted, pruned and harvested by the owners of Avalon plus their close family, friends and fellow community members. Lavender field access tickets for National Lavender Day, as well as the rest of summer, can be purchased here.