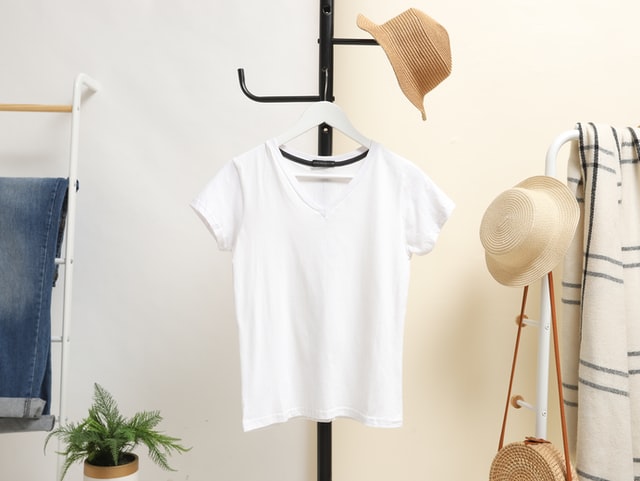 Are you searching for simple outfit inspiration? If you're on an eight-hour workday, you probably don't have the time to go through your closet and think about what to wear every morning. But whether you're off to work, heading out with friends, attending an event or wherever your schedule might take you, you can effortlessly pull off a great outfit with basic tees and look your best.
As a versatile wardrobe staple, t-shirts are easy to style and match. With a little twist and imagination, you can transform plain, printed, or graphic t-shirts into anything you want. The outfit possibilities can be endless. But, for a starter, learn how to look more fashionable with a regular t-shirt by reading a few tips below.
Balance Proportions
Balancing proportions is another way to make a fabulous outfit from your basic t-shirts. If you have oversized t-shirts in your closet, it's the perfect way to create aesthetic harmony and look laid-back without losing your fashion sense.
Pairing your oversized t-shirt with jeans is a classic combination. But balance the voluminous piece by tucking your shirt into relaxed-fit denim instead of skinny jeans. A pair of straight-leg jeans will also be a good match. If you feel like it looks a little sloppy on you, consider cinching it with a black leather belt.
You can also make a trendy dress from an oversized tee if it's long enough. Just pair it with ankle booties or chunky block heels, and you have an elevated casual finish.
Professionalize It
You can also achieve a professional look with a t-shirt by pairing it with a blazer or formal outerwear. However, steer clear of any too bright or neon colours. Neutral tones like navy, white, or black can bring more formality to your outfit. Also, tuck the shirt into well-fitted dark jeans or pencil skirts that hit at or above the knee.
Colour Blocking
If you want to turn a simple t-shirt into a complete statement-making look, colour blocking is the perfect way to do it. Going monochrome might be a great pick if you're into minimalist fashion. But, you can elevate your style by pairing two or three vibrantly-coloured pieces together. You can tuck a bright pink t-shirt into a pink-and-red pleated midi skirt for a quirky yet graceful combination.
Accessorize
Accessorizing can make a remarkable difference in your basic t-shirt look. If you wear a t-shirt with a low neckline, layering a long thick pendant necklace will take your style to the next level. A simple bracelet or a sleek watch can also make your outfit more interesting. You can also finish your look with a pop of colour in your shoes and bags for some contemporary flair.
Layer It
Layering is an excellent opportunity to experiment with various pieces already in your wardrobe. And with lightweight pieces like t-shirts, you can create a perfectly layered look. Simply wearing a t-shirt under your favourite spaghetti strapped dress will give you a more chic look.
If you're looking for a cool-casual vibe, you can wear a denim jacket over graphic tees. You can tone it down if they have a loud print or colour by throwing one over a turtleneck. Rompers and jumpsuits will also make a creative layering with your t-shirts.
But if you live in Canada, where the climate is usually warmer, consider layering with linen t-shirts. Linen fabric excels at keeping you cool and comfortable, making them a perfect material for the summer.
Nail the Look With a Personalized Shirt
An excellent fashion style isn't limited to colours, combinations, and accessories. It's also about expressing yourself through various aesthetic choices. And there's no better way to do that than having your shirt personalized. You can check out the Prints Canada Blog if you want to know more about designing your clothing. By creating your t-shirt design, you can nail the look with more personal creativity.