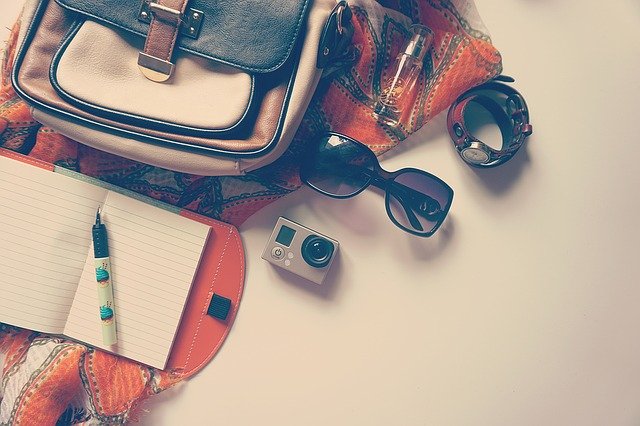 We've all heard about the travel essentials: a good pair of shoes, a passport, and an open mind ready for adventure, but apps can also change your travel experience for the better. Read on to discover how these five essential digital tools will make your next trip (and your life) easier.
Expensify
Expensify is a cloud-based expense reporting app that lets you upload receipts and get reimbursed for your business expenses. It has a free version, which is great for personal use or a paid version with additional features. You can also book trips within the app, streamlining the process even more.
If you're looking to save time on bookkeeping while traveling and need an easy way to track your expenses, Expensify has your back.
VPN
If you're looking for a way to stay safely connected while on the go, the ExpressVPN app has you covered. This virtual private network encrypts your data and allows you to safely access public networks, like those in airports or coffee shops.
It's also highly reliable, allowing you to stream video without buffering or dropouts—and all with a user-friendly interface that makes it easy to use, even if you're not tech-savvy. Plus, it's a must-have in places with heavily restricted internet access.
Airbnb
Airbnb is among the most popular and widely used apps for accommodation. You can find affordable or high-end apartments, houses, tree houses, boats, and even castles to stay in while traveling.
The app makes it easy to search based on your preferences. Want an apartment that's close to museums? Search for it in a few taps. Or maybe you want something more unique—like an apartment with a rooftop view of the Eiffel Tower. The options are endless.
Uber
A good alternative to taxis, which are often difficult to find in large cities and can be more expensive than using Uber.
Uber's biggest advantage is its convenience, both for riders and drivers. Your ride is pre-booked with one tap on your phone, so there's no need to wait around outside hoping someone will pick you up or spend time arguing with taxi drivers about where they want to go (and whether or not they'll actually take you there).
The other major plus of using Uber is safety. The company keeps track of each trip made through its platform and stores all information related to it in its database, including driver details such as name, license plate number, and vehicle description, as well as passenger information like name and photo ID taken when booking the ride.
Google Maps
Google Maps is the best app for navigating a new city. It's useful for finding restaurants and attractions, but its real strength lies in its public transit information. Google Maps can help you avoid getting lost when traveling by train or bus by showing you exactly where to get off and how long it will take to walk from your stop to your destination.
There are several ways to use Google Maps on the go, either online or by downloading an offline version of a map before you leave, so you don't have to worry about data while traveling.
There you have it: these are the five apps we recommend to make your travels a little bit more convenient and safe. Happy travels!