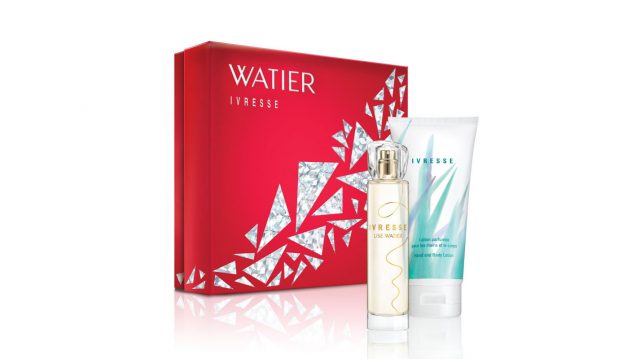 Ivresse has been one of the brand's classic fragrances for over 40 years. Its notes of jasmin, bergamot and rose blend perfectly with the soft notes of lily of the valley and musk.
The scent of this fragrance lasts 4 to 8 hours.
Top notes: jasmine, bergamot and rose 
Middle notes: cistus, lily of the valley and orange blossom 
Bottom notes: vetivier, ylang ylang and musk 
Products Included:
Eau De Toilette – 100 mL
Ivresse Hand and Body Lotion – 150 mL
Order yours HERE.