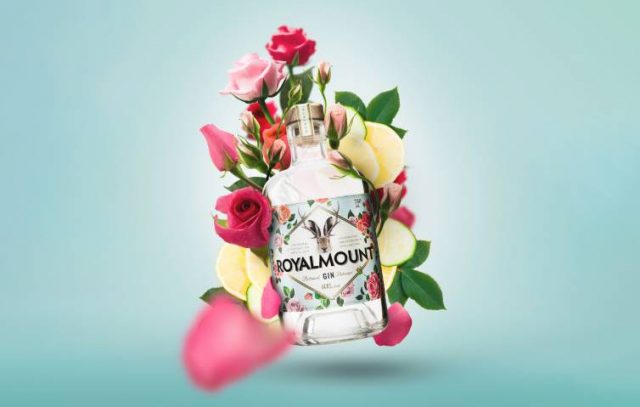 Canada's Royalmount Gin makes a refreshing splash at LCBO just gin-time for the Spring/Summer season with eco-friendly bottle and packaging. Available in LCBO stores across Ontario or order online. LINK
About Royalmount Gin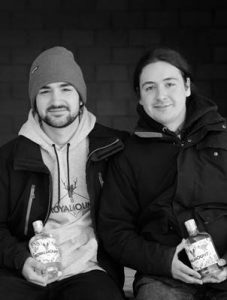 Developed by two brothers, Alex and Matthew Mikus, Royalmount Gin is a creation of pure passion, family legacy and social responsibility. A brand- new premium craft spirit for gin lovers to discover this Spring/Summer that is proudly Canadian and environmentally friendly. The breathtaking bottle is not only a beautiful gift idea, but a statement piece for any home or bar cart. Batch distilled at 1769 Distillery, the family's business in Montreal, this award-winning gin's delicately balanced combination of juniper berries, citrus, fresh cucumbers and hint of rose petals delights the senses. An easy go-to for the Spring-Summer season, Royalmount Gin is refreshing and delicate on it's own, sipped as a straight up martini yet has the versatility to add delight to any crafted cocktail.
The "ECO-LUXE" Bottle & Packaging
A shared passion and responsibility for brothers Alex and Matthew was ensuring a measure of sustainability. The bottle, sourced from an eco-responsible supplier in Italy, is the lightest spirits bottle on the market, weighing 550g. The bottle's lighter weight helps to reduce carbon emissions during transport and facilitates handling. In addition, the bar top closure is not varnished and the shipping boxes are recycled cardboard, printed with water-based ink. "Eco-Luxe" reflects Royalmount Gin's premium quality both in its packaging and spirit. "As the new generation of distillers, we have a responsibility to show that you can be sustainable and still create a premium quality product." says Matthew.
Signature Cocktail Recipe by Monica Carbonell
Royal Spring Flush
1.5 oz Royalmount Gin
3/4 oz White Cranberry Juice
2 oz Fever-Tree Premium Tonic 2 drops Rose Water
Garnish: 3 Cucumber Ribbons, Juniper Berries
Optional Garnish: Freeze spray roses in ice cubes overnight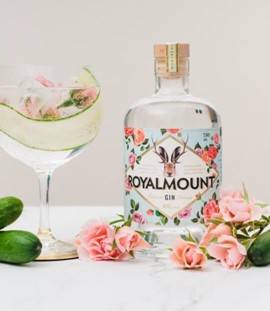 Line a balloon glass with cucumber ribbons, 2 drops of rose water and ice. Layer the rest of the cocktail by adding the gin, white cranberry juice and top with tonic water. Stir to combine.