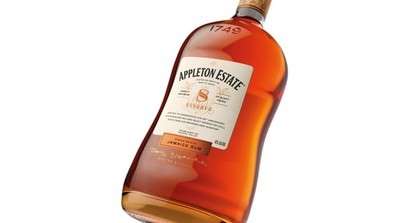 Appleton Estate Jamaica Rum, a global leader in premium rums, announces the storied brand's global relaunch that debuts in Canada in early 2020. Canadians will be the first market in the world to be introduced to the newly designed packaging, including a reimagined bottle and label, and the release of a new premium aged blend. The international rollout begins in Ontario and then continues nationally across Canada before moving onto other markets globally.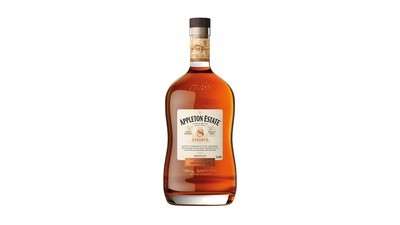 A sleek, contemporary version of the iconic bottle shape is accompanied by a sophisticated new cork closure. Beneath the closure, the neck label illustrates Appleton Estate located in Jamaica's Nassau Valley, followed by an embossed "1749" stamp in the glass, marking the date of the Estate's establishment. The new label tells the story of each rum blend, as well as details on the unique production process; aged in the tropical climate of Jamaica and crafted with Jamaican limestone-filtered water, with no added flavors.
The centerpiece of this new label is the Appleton Estate Jamaica Insignia, where five iconic Jamaican design emblems unite to tell the story drawn from one inspiring source- Jamaica itself. Master Blender Joy Spence's signature indicates a badge of credibility. "We're unveiling a fresh look for both our permanent collection of rums and our limited-edition versions, while maintaining our commitment to exceptional liquid," says Spence. "With this relaunch, Appleton Estate proudly celebrates our Jamaican heritage in a thoroughly modern way. I'm also excited to introduce two new blends as we enter a new era for our brand. We hope that our new look and feel elevates the high-end cocktail and the sophisticated sipping experience, while continuing to spread the joy of rum, globally."
The new 8 Year Old Reserve, crafted by Joy Spence to commemorate the 250th anniversary, is the most versatile expression of aged rum, revealing aromas of spicy fruit and oak, followed by hints of honey, vanilla and our signature orange peel note. Brilliant in a honeyed bronze colour this new blend will introduce Appleton Estate's 8 year old minimum age statement that will result in a taste profile that is smoother, richer and fuller given the additional time in oak barrels.
"As a leading supplier of premium spirits, we are committed to premium+ rum given growth trends and long-term potential. Appleton Estate, and the many premium elements of its relaunch, is now poised to lead this charge," says Julka Villa, Managing Director of the Campari Group. "The consumer palate has become much more sophisticated. Appleton Estate's range boasts some complex and elegant expressions, which inspire us to both educate and dazzle. This relaunch gives us the opportunity to illustrate Jamaica's rich history and geography, as we reinvent ourselves and speak to a new consumer."
As consumers seek distinctive experiences and more meaningful connections to brands, Appleton Estate is one of the few rums in the world to claim a terroir, and the only rum with one as unique as the Nassau Valley. Appleton Estate rums are produced from 'cane to cup' with each step of the production process carefully managed – from harvest and creation of our molasses to distillation, blending and bottling. Every barrel used in our blends is hand selected by Master Blender Joy Spence and her team.
"Creating our rum is a labour of love and a true art," says Master Distiller Spence. "Jamaica has a pulse unlike anywhere else, and this vibrant energy gets channeled into everything we do, especially our world-class rums."
The global relaunch will commence with the introduction of Signature, 8 Year Old Reserve, and 12 Year Old Reserve Casks rums. Holiday 2020 will commence the launch of the redesigned 15 Year Old Black River Casks and 21 Year Old Nassau Valley Casks. For more information visit: www.appletonestate.com