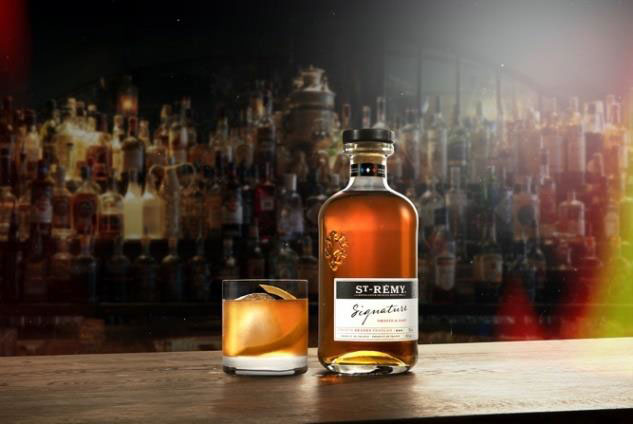 St-Rémy, the world's leading French brandy, is on a mission to recruit a new generation of brandy drinkers, to breathe life back into the brandy category, and inspire the 21st century cocktail connoisseur, both behind the bar and at home. How? With its latest expression, St-Rémy Signature, which has been successfully launched in Canada, its first market globally, starting with Quebec & Ontario, one year ago and now launching into British Columbia.
With roots dating back to 1886, St-Rémy is a true pioneer in the field, and so it is only natural that it leads the charge in rejuvenating the category, adding flair, freshness and style, whilst retaining its dedication to being 100% French from grapes to glass.
St-Rémy hope to enlist a new generation of discerning drinkers ages 30 to 40, who have refined their tastes and attitudes over the years. St-Rémy Signature appeals to them both through its liquid excellence, and its presentation in a minimalist, elegant bottle, similar to that of whisky, bourbon and rum, encouraging consumers to rediscover brandy and position it as a spirit of choice.
Through aspirational storytelling and innovative production processes, St-Rémy Signature is the perfect balance of tradition and modernity, a unique liquid designed to delight at every unexpected moment and inspire a new wave of drinkers to reclaim a moment of harmony in their busy lives.
The processes used to create St-Rémy Signature have resulted in a drink echoing the lifecycle of its desired consumers. The enthusiasm of youth has been imparted by the first maturation in new oak casks (Quercus Patrea), giving the liquid intense spiced notes and verve. The wisdom of maturity is reflected through the second maturation in traditional casks (Quercus Robur), where the liquid becomes balanced and complex. The result is a smooth, proud and authentic brandy, creating a moment of true harmony.
St-Rémy Signature is luminous, bright and amber in colour with sweet aromas of vanilla, coconut and almond greeting you on the nose. Round and balanced on the palate, the woody notes are enriched with honey, nut and butter flavours. To discover St-Rémy Signature is to discover a new kind of harmony.
"St-Rémy Signature is an original creation,"says St-Rémy Master Blender, Cécile Roudaut. "While respecting French brandy-making traditions, I have added a maturation stage in small virgin oak barrels, which marks its distinction."
This November, Cecile Roudaut, St Remy Master Blender & creator of St-Rémy Signature, will be coming to Canada herself for the first time, to mark the launch of St-Rémy Signature and kick off the St-Rémy Signature Cocktail Week in Montreal, Toronto & Vancouver.
The St-Rémy Signature Cocktail Week (November 18-25 in Vancouver) is a celebration of the arrival of Signature in the best cocktail bars across Canada. Top establishments in the Canadian bar community will share their Signature cocktails for a full week showcase in their venues.
Participating venues in each city (Montreal, Toronto & Vancouver) will feature three St-Rémy Signature cocktails on special menus. St-Rémy will be welcoming St-Rémy Master blender, Cecile Roudaut into market to launch the future of Brandy in Canada as well as host tasting events & consumer samplings.
Participating venues in Vancouver:
Keefer Yard
Reflections (Rosewood Hotel Georgia)
Nightingale
D6 Bar & Lounge (Parq Vancouver)
Black+Blue
Elisa
Chambar
Pawn Shop
Seaside Provisions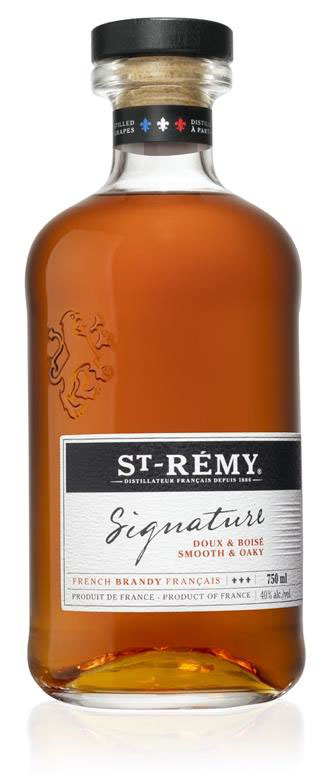 St-Rémy Signature (750ml) is available at your favourite BCliquor, in-store and online, with a suggested retail price of $43.49.