1. Gemstone Magnet Set – $38.00
Clusters of sparkling minerals make a beautiful set of magnets to scatter throughout the home. Each set includes 8 magnets; one each of: amethyst, pyrite, quartz, geode, and four colors of agate slices.
Available here
2. S'well water bottle – $39.50
S'well has re-imagined the water bottle as a sleek, chic and portable hydration vessel. Their bottles are made from the
highest quality stainless steel with a lightweight, double-walled design that keeps beverages hot or cold for hours. They're also non-leaching, toxin free, virtually unbreakable, and have wide mouths for easy cleaning, or adding ice cubes. Best of all, they help save the planet from plastic waste. 17-oz capacity/500ml.
Available here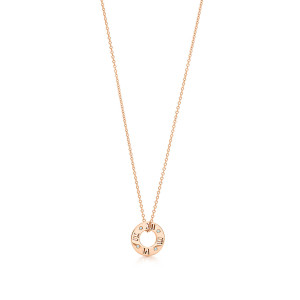 3. Atlas pierced pendant 18K rose gold from Tiffany & Co. – $995
Strong lines meet striking numerals in a contemporary design that honors a Tiffany icon. Pendant in 18k rose gold with round brilliant diamonds. On a 16″ chain.
Available here 
4. Chambord coffee maker – $49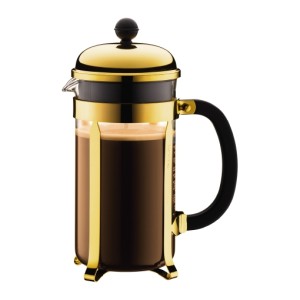 The French press system has always been the simplest and ultimate way of brewing an excellent cup of coffee. CHAMBORD is a true original – the classic French press coffee maker designed in the fifties.
Available here 
5. Soul Sunday sugar scrub – $16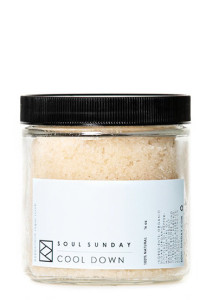 Made with raw organic sugar and organic coconut oil, Soul Sunday's minty face, hand & body scrub exfoliates and moisturizes. Peppermint oil cools and stimulates while soothing sore muscles and feet. Organic raw sugar gently exfoliates while organic coconut oil improves skin's texture and provides deep and long-lasting moisture.
Available here