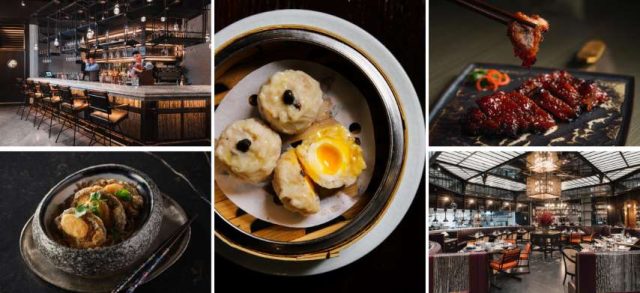 An adventurous evening awaits as the acclaimed Mott 32 Vancouver teams up with distributor Select Wines for a one-night-only spirits dinner showcasing rare whiskies paired with the restaurant's signature elevated Chinese cuisine.

For its first whiskey event of the year, this ticketed dinner takes place on Thursday, April 20 at 6 p.m. and will be hosted by Mott 32 Vancouver Wine Director Robert Stelmachuk and Select Wines Spirits Ambassador Lee Hanson. Stelmachuk, Vancouver Magazine's 2020 Sommelier of the Year, is an industry veteran who expertly guides guests through thrilling pairings that showcase the best of every ingredient and flavour for a truly unexpected food and drink experience. Hanson brings his long-cultivated professional experience and passion for whiskies to the table, proudly representing the evening's featured distillers, Hirsch, Old Potrero, and Tesseron. 
The pairing dinner begins with a welcome cocktail and appetizer, followed by a seated five-course meal, created by Mott 32 culinary team in Vancouver, served alongside pours of the evening's carefully-curated spirit selections. Guests will delight in tasting Tesseron's Composition and Lot 76 cognacs, from the family-run grower-distiller's incredibly rare collection of the finest cognacs; Hirsch's trail-blazing craft-meets-experimentation bourbons, The Horizon and their newest, The Bivouac; as well as Old Potrero's 100% Rye Whiskey – the first legal pot-distilled American craft whiskey to hit the market since Prohibition.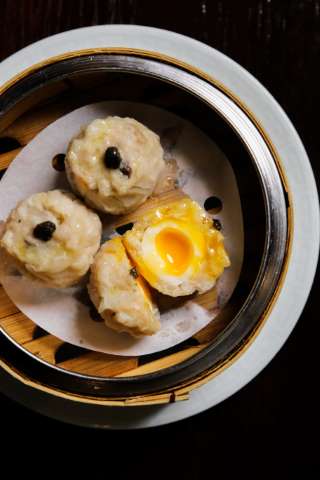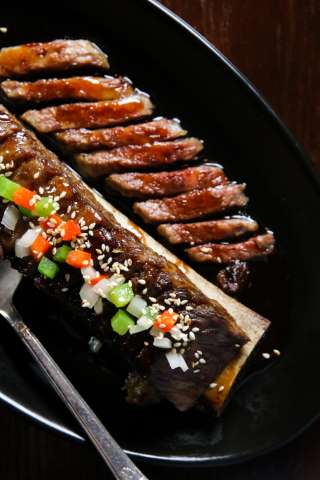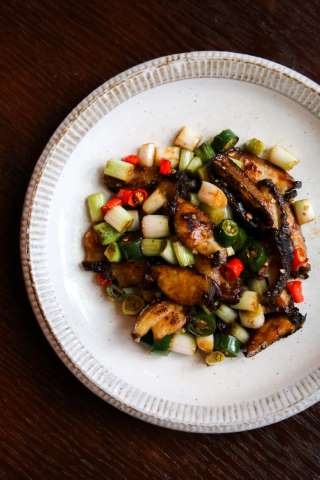 To compliment the bold and exciting spirits, Mott 32's menu for this special dinner features dishes such as Soft Quail Egg, Iberico Pork, and Black Truffle Siu Mai and Whole Crispy Abalone, as well as Wok-Fried Quail Leg with Okra and Mushroom, and Slow Cooked Kurobuta Pork Belly with Turnip Cake.
"Pairing these rare whiskies with Chinese cuisine is an absolute thrill," said Stelmachuk. "It's such an honour to guide our guests on a journey through this often-unexplored culinary territory, matching Mott 32's dynamic range of flavours with the impeccable cognacs, bourbons, and rye whiskey Select Wines has chosen for the evening."
Old Potrero Pot Distilled Rye, Hirsch Bourbon, Tesseron Cognac & Mott 32 Vancouver
Spirits Dinner Menu
Thursday, April 20, 2023

Welcome Cocktail
French 32
Tesseron 'Composition' Cognac / Jasmine / Lemon / Sparkling Wine

Appetizer
Barbecue Pluma Iberico Pork, Yellow Mountain Honey
Wild Mushroom, Vegetable Spring Roll

1st Course
Old Potrero Straight 100% Pot Still Rye, 6yr Old

Soft Quail Egg, Iberico Pork, Black Truffle Siu Mai
Whole Crispy Abalone, Salt & Pepper

2nd Course
Hirsch 'The Horizon' Bourbon

Wok-Fried Quail Leg, Okra, Mushroom
Slow Cooked Kurobuta Pork Belly with Turnip Cake
Wok-Fried Napa Cabbage, Shrimp, Baby Beans

3rd Course
Hirsch 'Bivouac' Bourbon

Triple Cooked Black Angus Short Rib
Mixed Seafood Fried Rice, Golden Conpoy, Black Garlic
Braised Eggplant, Minced Pork

Dessert
Tesseron Lot No. 76 XO Tradition Cognac

Mango Soup, Sago, Pomelo
Fresh Mango, Coconut Roll