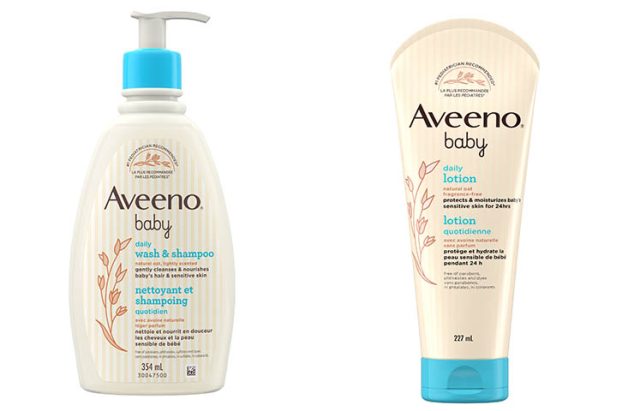 Did you know Baby's skin is up to 30% thinner than adults? Their skin requires extra care and the right ingredients to nourish and protect their sensitive skin, especially in the winter as the cold, dry air can strip moisture from the baby's skin and cause dry, chapped skin. However, bath products, creams, and wipes enriched with colloidal oatmeal can help moisturize and soothe dry and sensitive skin.
To help combat dry skin, chapped cheeks, and other winter skin discomforts, Aveeno Baby is sharing helpful tips on how products enriched with colloidal oatmeal can help restore and maintain the skin's moisture barrier.
Moisturizers can be enormously helpful in preventing and treating a baby's dry skin, especially moisturizers enriched with colloidal oatmeal. Formulated with natural colloidal oatmeal, the Aveeno® Baby Daily Lotion is designed to help prevent and protect against chapping, cracking and roughness due to dryness.
Bath products enriched with oatmeal can help remedy dry, flaky or itchy skin in babies. Made for baby's sensitive skin the Aveeno® Baby Daily Wash & Shampoo contains natural Oat Extract, known for its soothing and nourishing properties. This baby wash and shampoo cleanses without drying and rinses clean from head to tiny toes leaving a light, fresh fragrance.