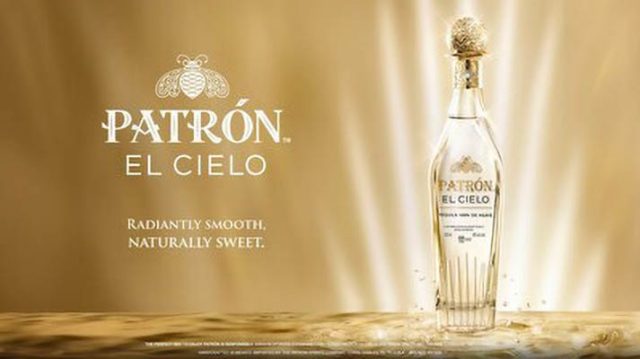 PATRÓN® Tequila is growing its prestige portfolio with the global launch of PATRÓN EL CIELO, the ultimate innovation in silver tequila. PATRÓN EL CIELO is the first four-times distilled prestige tequila on the market, which unlocks the natural sweet flavors of agave delivering an incomparable taste with a bright, fresh and radiantly smooth finish while still staying true to the PATRÓN production process using the highest-quality 100% Weber Blue Agave, all natural ingredients – no artificial flavorings or added sugar. An elevated drinking experience best enjoyed with friends, PATRÓN EL CIELO is arriving just in time to make the summer shine bright across Canada and all around the world. The refreshing flavor is perfect to sip over ice with a slice of orange at celebrations, day or night, all summer long.
"PATRÓN EL CIELO is radiantly smooth offering a unique experience for tequila drinkers delivering an impressively rare, naturally sweet taste." said Kathy Parker, Global Chief Marketing Officer at PATRÓN. "By taking our iconic Silver tequila and expertly using a fourth distillation to develop an amazing, prestige tequila, a first within the category, Master Distiller David Rodriguez really pushed the boundaries with a distinctive process—the complexity of distilling tequila without sacrificing flavor requires remarkable talent and we're immensely proud of this bold innovation his team created."
Made of 100% naturally perfect ingredients—the highest-quality Weber Blue agave, water and yeast—crafted in small batches to ensure consistency and quality, PATRÓN EL CIELO achieves the brand's one goal of creating the finest tequila in the world. PATRÓN EL CIELO is rich in sweetness and citrus notes with a brightness that makes it perfect for celebratory summer moments. A result of a unique distillation process and more than 150 tasting sessions, this one-of-a-kind creation is a testament to the countless hours, passionate experimentations and extraordinary lengths PATRÓN goes to in order to create its naturally perfect tequila, further solidifying the brand as an innovative industry pioneer.
"For the first-time ever, we developed a prestige tequila with a fourth distillation—a process that is extremely rare within the industry—using the smallest copper pot still at Hacienda PATRÓN. While adding another stage of distillation is commonly misconceived as a culprit for diluting flavor, that was not the case for PATRÓN EL CIELO," said David Rodriguez, PATRÓN Master Distiller. "At PATRÓN, our goal is to achieve perfection in every drop—by using this unique, four-time distillation process, we unlocked and opened up the natural sweetness and smoothness from the agave to deliver an incredibly sweet and light tasting, smooth tequila."
Whether it's a lively rooftop soiree, a poolside bash or a night out at the club, PATRÓN EL CIELO makes any moment shine bright from day to evening when the metallic gold cork is popped. The exceptional tequila is packaged in a sleek glass bottle outfitted with gold designs inspired by the volcanic tahona stone used to produce PATRÓN Tequila, with other elements inspired by the agave fields and light found within the homeland of PATRÓN—the Jalisco Highlands of Mexico.
From Toronto to Montreal, Ibiza to New York City, Mykonos to London and more, PATRÓN EL CIELO is lighting up the summer near you.