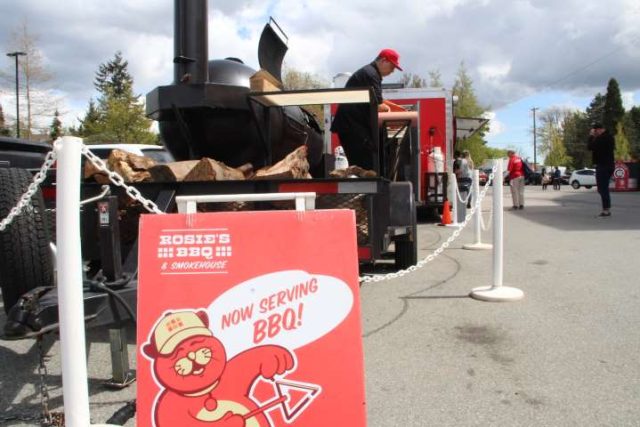 After a winter spent exploring and researching the BBQ joints of Central Texas, Rosie's BBQ & Smokehouse is filled with new ideas and inspiration for another season slow-cooking the best BBQ in the Lower Mainland.
Along with tasty new menu items like the El Nino Pollo Taco and Brisket Poutine, favourites like Texas Ribs, Slow Smoked Wings, and signature 4AM Brisket are back to satisfy BBQ lovers all spring and summer long.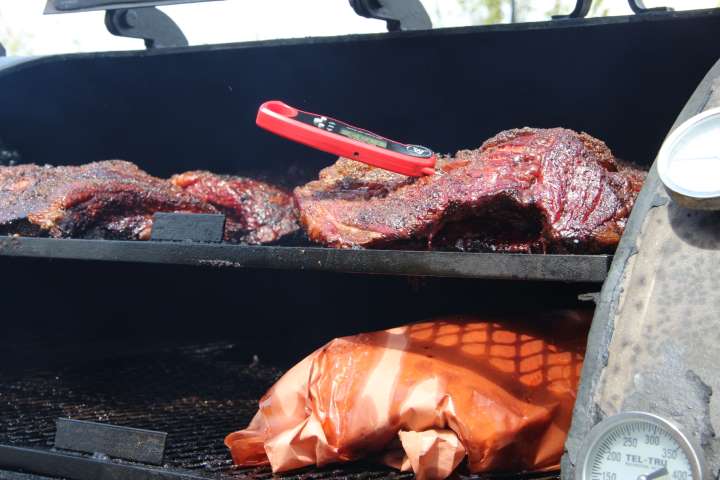 The season kicks off Saturday, April 29th as Rosie's returns to Nat Bailey Stadium to smoke up a feast outside eight Vancouver Canadians home games this year. On Sundays beginning May 7th, the big red trailer will be at Batch Vancouver in Plaza of Nations, with visits to favourite breweries and al fresco spots planned though the spring and summer. With Rosie's new breakfast tacos like Jalapeno Sausage & Egg and Brisket & Egg being added to the Sunday menu, summer weekends are getting even more delicious.
A special Cinco de Mayo pop-up at Batch Vancouver in Plaza of Nations on Friday, May 5th will kickstart the return of last year's popular Rosie's Taco Shack which saw Chef Karl Gregg creating some of the city's best tacos using recipes learned during multiple culinary trips to Sinaloa–think Brisket & Salsa Macha, Pastor, and Carnitas, but with a smoky twist. Rosie's Taco Shack will be at Batch Vancouver every Tuesday beginning June 6th.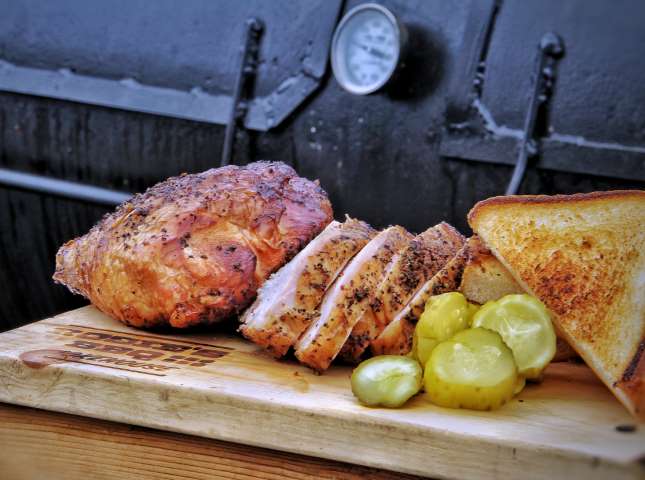 Traditional Texas BBQ dining means platters shared with family and friends, and Rosie's weekend menu features friends and family-sized options available by preorder including the new "Hank Platter" with 4AM brisket, ribs, pulled pork, barbacoa beef, and sides like Vancouver's Best Cornbread, a new Mac & Cheese Salad with smoked poblanos, sharp cheddar, and crisp onions, and Westcoast Slaw. For solo BBQ fans, grab and go favourites like the 4AM Brisket Sandwich, Barbacoa Taco Plate, and Pulled Pork Sandwich are always available as long as they last.
Visit rosiesbbqsmokehouse.com for full menus, schedules, and pre-ordering information.