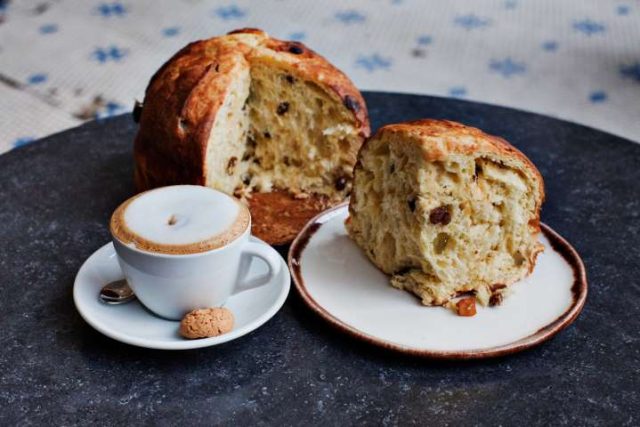 It's the most wonderful time of year and Vancouver's award-winning Kitchen Table Restaurants has everyone covered. From perfect gifts for anyone on your list to tantalizing treats and festive feasts to enjoy, celebrate all things merry and bright with these acclaimed restaurants all through the season and into the New Year.
Kitchen Table Twelve Days of Giveaways 
Christmas comes early this year thanks to Kitchen Table's exciting Twelve Days of Giveaways contest on Instagram. From December 12 to 23, a new prize will feature daily on a different Kitchen Table restaurant's Instagram page. Watch for amazing prizes, like gift cards, exclusive tasting experiences, loaded gift baskets, and more – including a spectacular 12th-day prize you won't want to miss. Tag your favourite holiday activity buddy for an entry – and buona fortuna!
 
Kitchen Table Gift Cards
Giving has rewards: For every $100 gift card purchased you will receive a $20 promotional card; your bonus card is valid between January 1 and February 28, 2023. Gift cards can be purchased online or in-store and are valid at any Kitchen Table restaurant. The $20 bonus card must be picked up at the location of the purchased gift card.
 
Holiday Hours & Menus at Carlino and Giovane (West Cordova)
While many of Kitchen Table's restaurants will be on pause from December 24 to 26, Giovane (West Cordova location) and Carlino are open and ready to serve. The Michelin-recommended Carlino will be open daily (including Christmas Eve and Day) for breakfast, brunch, aperitivo hour, and dinner, with a special Christmas brunch menu featuring a stunning seafood tower and turkey for two, and a Christmas Eve and Day dinner menu with tantalizing fare like Pacific Octopus Carpaccio, Cjarson di Patate (ricotta-stuffed pasta with wine poached grapes), and classic Tiramisu. Giovane's cozy caffè will be open December 24 to 26 and January 1 from 8 a.m. to 3 p.m.
 
Panettone
These sweet, fruit-studded, golden loaves of holiday bread are a cherished part of an Italian Christmas, and Di Beppe and Giovane Caffè will once again exclusively feature stunning handmade loaves from Vancouver's Antise bakery. Acclaimed pastry chef Emiddio Isernia has perfected his take on the treat, made with high-quality local ingredients in a yeasted dough that goes through a 30-hour proofing. The result is a glorious tribute to Italian craftsmanship and tradition. Pre-order panettone while supplies last for pick-up or enjoy by the slice ($6.50/ea) from Di Beppe and both Giovane Caffè locations starting November 28. Panettone flavours for 2022 are as follows: 
Cioccolato – milk chocolate ($46)
Limoncello – lemon zest, limoncello-infused white chocolate ganache ($48)
Classico – candied orange, Cedro and raisins ($45)
 Holiday Cocktails Bring Good Cheer
Bring on the festive cheer with seasonal cocktails. Through November and December at Carlino, toast the season with their Pear Pressure. This spiced sipper features rye whiskey, Jamaican rum, oxidized blueberry leaves, and pear-cooked sous vide with aromatic cinnamon, cardamom, and star anise. At Bacaro this December, the San Gimignano – named for the hilly Tuscany town – beautifully balances the bitter and sweet of the last days of the year with Italian brandy, Vermouth Rosso, Rittenhouse Straight Rye, and Amaro Averna. And all December long raise your glasses in Gastown with Pourhouse's take on two holiday cocktail essentials, Mulled Wine and Egg Nog, made with port barrel-finished Angel's Envy Kentucky Straight Bourbon.
 
Spend New Year's Eve & Day with Kitchen Table Restaurants
Carlino will help you ring in 2023 with an escape to northern Italy's Friuli region without leaving Vancouver. While a 5:30 p.m. seating will offer the regular menu, the 7:30 p.m. and 8:45 p.m. seatings feature a special NYE set menu plus two complimentary glasses of prosecco. Choose from appetizers like Chestnut Soup with butter poached lobster or House Smoked Arctic Char; mains such as Pan Roasted Sea Bass with roast artichoke & lobster tortellini or Canadian Prime Beef Tenderloin with black truffle; and sweet finishes like Torta al Cioccolato a warm chocolate cake or Panna Cotta. Reservations for New Year's Eve can be made via Tock ($50 booking fee). Carlino will resume their regular menu and hours on January 1.

Indulge in both plain and fancy ways with featured butcher cuts like Tomahawk steak, buckets of Chicken & Caviar, and Caviar & Chips with creme fraiche, all for a special New Year's Eve at Pourhouse. Bubbles will flow with vintage Champagne available by bottles and the glass, along with live music from the Poorboy Trio beginning at 7:30 p.m. Guests will be treated to celebratory bubbles and Champagne marshmallows at midnight. Book a table between 5:00 p.m. and 6:00 p.m. and be entered to win a $250 gift card. Reservations for New Year's Eve can be can be made via Tock ($75 booking fee). Usher in the New Year on January 1 at the Gastown favourite with a celebratory Champagne Brunch with charcuterie boards and bottles of champagne (also poured by the glass), available all day starting at 11:30 a.m.

Kitchen Table's other restaurants will be offering their regular menus and hours on New Year's Eve and Day; reservations are strongly recommended. Find out more by visiting ktrestaurants.com.