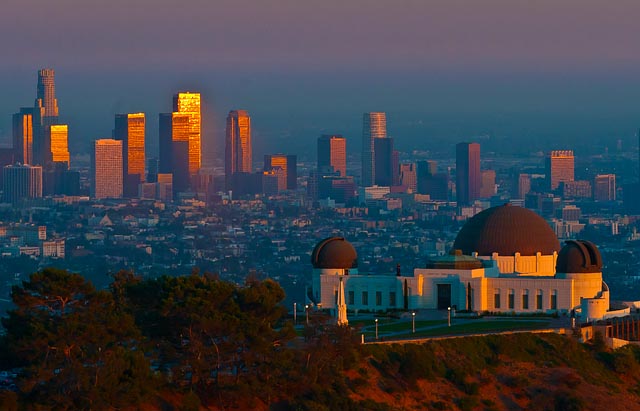 Dreams of beach living are common for people of all ages but the freedom that comes with retirement means your golden years could be the ideal time to make the move to the California coastline. Once career ties have been cut and your time is your own, relocating to Los Angeles can become a reality.
Glorious Weather
If enjoying time in the sunshine is high on your retirement agenda, Los Angeles is the place for you. Winters in LA are mild and summers hot, although public buildings and private residences have air conditioning to keep you comfortable on even the most humid of days. This warm weather has health benefits, naturally increasing your vitamin D levels with sunlight. Umbrellas are rarely needed, with the city having just 33.7 rainy days per year.
Fantastic Food
Foodies love Los Angeles for the range of cuisine on offer, with something for all tastes. Whatever your price point, you will be able to find the perfect meal in the city, whether you're downtown or exploring a new neighborhood and if you prefer to stick with what you know the major chains have branches across the city. However, with so much choice on offer, the world is your oyster – travel the world without leaving home!
A City with a Buzz
Los Angeles continues to draw people of all ages because of the vibrant social scene. Theatre and movie fans will revel in being on Hollywood's doorstep while active seniors will seize the opportunities for hiking and watersports as well as working out on the famous Muscle Beach. Sporting spectators can enjoy NBA basketball with the Lakers and the Clippers, Anaheim Ducks in the NHL, and the Angels and Dodgers representing the city in MLB. NFL teams the Chargers and the Rams also draw crowds and, as the MLS continues to increase in popularity, LA Galaxy and Los Angeles FC have a growing fanbase.
Homes with Heart
From studio apartments to luxury villas, there is a home in Los Angeles to suit your needs. When looking for your new abode, consider the neighborhood and local amenities – if a public library is important to you, find their locations on a map and focus your searches around this area. If you have your heart set on a beach view, check any public transport links you need before committing.
If you feel it is time to move to a senior living community, there are options for senior care in Los Angeles. Whether you want the security of knowing you are part of a community or are ready for extra support in the form of assisted living or memory care, your Los Angeles dream is still within reach.
Everyone should experience Los Angeles living in their lifetime and it's never too late! Take the leap and enjoy all the city has to offer. The best days of your life will be ahead of you if you make the move to LA.