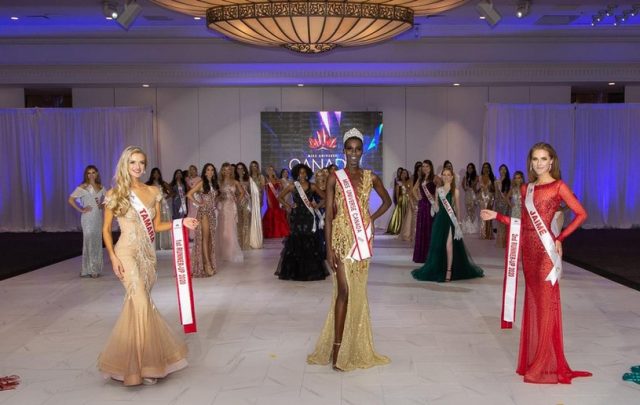 26 year old Nova Stevens of Vancouver, British Columbia has been crowned Miss Universe Canada 2020 and the country´s representative in Miss Universe® 2020, to take place in the first quarter of 2021.
After her family fled a brutal civil war in South Sudan, Nova was sent alone to Canada at age 6 to be able to have a better life. Leaving behind her mother in a UN camp in South Sudan and her father and siblings in Ethiopia, Nova uses her new chance at life in Canada as a driving factor to one day reunite her family.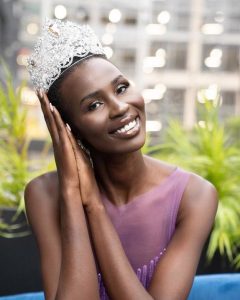 Nova, an international actress and model, takes an active role in leadership and activism. Dedicated and true, Nova acts as a spokesperson for Keep6ix, she is actively fundraising for Operation Smile, and is a brand ambassador for One Girl Can Society.
Nova is passionately dedicating her time to Black Lives Matter and minority liberation movements in Canada. On June 19th, 2020 Nova co-organized a peaceful protest/march for Black Lives Matter march; which brought more than 15,000 people together. She also worked with the City of Vancouver to declare August 1 "Emancipation Day."
Nova looks forward to bringing her confidence and passion to the Miss Universe stage this year. While continuing to give back, she also hopes to use this opportunity to shine a light on the issue of inequality and racism experienced by people of colour. Most importantly, she hopes that now that she has won the national title and your hearts, it would encourage other young African Canadians to see the beauty in themselves. 
About The Miss Universe Canada Pageant
The Miss Universe Canada Organization, a 'Beauties of Canada' Production, is a national community empowering role models of beauty, health and leadership for young women of today. As part of the Miss Universe Canada Organization, Miss Universe Canada is dedicated to partnering with charities around the country, and to increasing awareness for HIV/Aids prevention. For more information, visit: www.missuniversecanada.ca.