The idea of giving a gift is a beautiful one, and it is one that is recreated every year by millions of beautiful people through the giving of jewelry. The problem with jewelry, though, is that it can be a difficult choice to make. If you're looking to give a gift this holiday season, jewelry is a pretty popular choice. And if you're not sure what to get someone, we've got you covered. We've broken down what to look for in a perfect present to help you give the perfect gift.
WHY GIFT jewelry?
Giving jewelry implies making someone feel attractive, valued, and wanted. Jewels, even as a platonic present, awaken one's identity and make them joyful when worn. Jewelry is more than just a buy; it's an investment that may grow in value over time. Furthermore, the majority of family heirlooms are items of jewelry that are passed down from generation to generation. It's possible that you'll establish a new family custom. Receiving jewelry from a loved one is one of life's most unforgettable experiences. Jewelry will continue to inspire startled gasps and happy tears for years to come, despite the fact that it has always been a fantastic present.
jewelry FOR THE MEN IN YOUR LIFE
When choosing jewelry for men, like your father, brother or significant other, consider their personal styles and the pieces you've previously seen them wear. Choose pieces that can be worn with many outfits, and even give a nice touch to boring, everyday outfits. You can look for a ring, necklace or bracelet that is casual and simple- not dominating the everyday look, while still adding a fashionable touch to their weekend attire. Trust us, a good piece of jewelry is worth the expenditure. They will easily become a trademark item that enriches their personal style and will make them think of you whenever they put it on.
If you are on the lookout for quality men's bracelets, we suggest you browse through ShopLC's collection of mens bracelets here.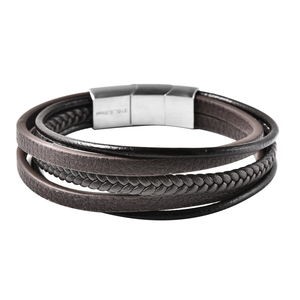 jewelry FOR MOTHERS
Jewelry may be a meaningful and beautiful present to give to the moms in your life, whether you're searching for the perfect gift for your grandmother, mother-in-law, or even the new mom in your group. And, it doesn't have to break the bank. It isn't the price of the jewelry that makes it such a good gift, it's the thought behind it. Therefore, you can look for affordable jewelry options that make a statement and convey your emotions.
jewelry FOR YOUR GIRLFRIEND OR WIFE
Jewelry is quite adaptable. Custom items that reflect a loved one's personality, colour preferences, or style can be found or created, and will serve as the perfect gift. Have your present engraved with a specific date, word, or phrase to make it even more personal and unique. The smile on your girlfriend's face will definitely be worth the splurge.
THE PERFECT GIFT FOR jewelry LOVERS
Perhaps the reason gifting jewelry occurred to you is because you want a gift for someone who you know to love accessorizing and jewelry. In that case, it may be intimidating to find the perfect piece of jewelry for them. But fret not; just think about the person and their likes and dislikes, and their personal style. Or, maybe even just ask them what's on their jewelry wishlist!
However, if you still can't figure out what to gift jewelry lovers, perhaps the best option would be gifting them a jewelry box instead! This will be the perfect gift for them, allowing them to keep all their beloved jewelry safe and organized. You can find a beautiful range of jewelry box or organizers here.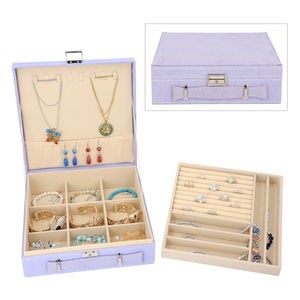 In summary, the perfect gift is not too big, not too small, but simply perfect. When choosing a gift for a loved one in your life, think about the kind of person they are and their personal style. For example, if you're looking to gift jewelry to someone who loves crystals, you may want to consider purchasing some jade jewelry for them to add to their collection. One of the most important gifts is not the gift itself but the experience surrounding it. Remember to make it an experience that is not soon forgotten.