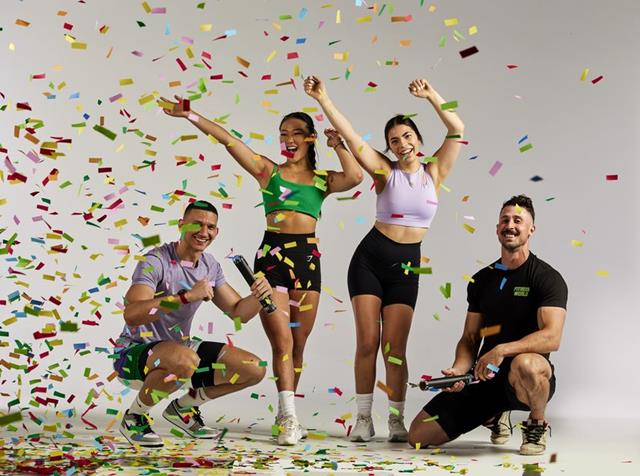 Fitness World, B.C.'s top gym committed to providing accessible and inclusive fitness spaces for everyone, is thrilled to announce the opening of two new locations in the Lower Mainland this Fall. A convenient downtown Vancouver location at West Georgia Street and Bute, and an expansive Signature Club within The Shops at Morgan Crossing in South Surrey brings the total number of Fitness World clubs in the province to 17.

Known for their high-value, low-cost fitness offerings, Fitness World's two new locations will focus on functional fitness (exercise that supports everyday life) and include Olympic lifting platforms specially designed to absorb shock from weights, a dedicated Booty Building Zone with specialized equipment, state-of-the-art recovery technology like Normatec and Hypervolt, plus HydroMassage and hot and cold lounges. Other core services and amenities include small group training, personal training, fitness classes, supplements and nutrition services, and more.

Taking fitness to the next level, the new South Surrey location is Fitness World's second Signature Club and will feature over 40,000 square feet of premium services. In addition to countless amenities, this location will also offer child minding services and signature amenities like towels, an extensive weight room and cardio theatre, as well as larger locker rooms and showers.

"As British Columbians refocus on prioritizing their health, we are excited about expanding to accommodate our growing fitness community and their desire for in-person experiences and support," says Fitness World CEO and President Chris Smith. "As countless studies have shown, fitness and movement are imperative to maintaining and improving our mental health and wellness, while preventing chronic diseases such as obesity, diabetes and heart disease. We're looking forward to providing the community with everything they need to crush their fitness goals!"

Fitness World is celebrating with an exclusive Founding Member offer! Enroll for just $1, down from the regular $99, available only at the two newest locations. This limited time offer also comes with exclusive gear for Founding Members! Georgia Fitness World bi-weekly membership rates start at just $9.99, and South Surrey's Signature model starts at just $29.00 bi-weekly. Both clubs will be open 7-days a week, opening early and closing late.
For full details on these clubs and to reserve your Founding Member rate, visit www.fitnessworld.ca.