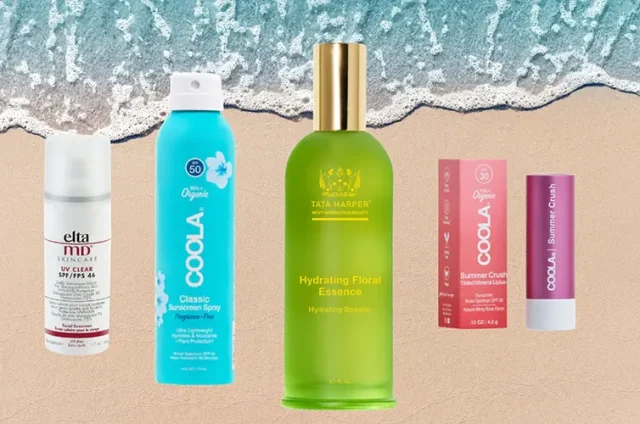 A day at the beach should be a perfect blend of relaxation, style and skincare. That's why Etiket has curated a selection of must-have products, including Coola's Classic Body SPF 50 and Elta MD's SPF 46, to shield your skin from harmful rays while keeping it nourished and moisturized. To complete your beach beauty routine, Etiket also has Coola's SPF Lip Balm and Tata Harper's Hydrating Floral Essence, ensuring your skin stays refreshed and rejuvenated, while your lips stay lusciously protected through your beach adventures. Elevate your beach bag game with Etiket and make every beach day a luxurious and indulgent experience.
EltaMD UV Clear Broad-Spectrum SPF 46 sunscreen is formulated with 5% high-purity niacinamide (vitamin B3) to help reduce the appearance of blemishes, discolouration, and photo-damage.
Coola – Classic Body SPF 50 Fragrance Free Sunscreen Spray
With its refreshingly natural scent, this organic sunscreen is a new take on the award-winning classic- designed for long active days in the sun but light enough for everyday use.
Tata Harper – Hydrating Floral Essence
A hydrating essence that moisturizes and plumps with hyaluronic acid and natural humectants. Also preps skin for maximum absorption of treatments that follow. Best for dryness, fine line and wrinkles.
Coola – Mineral Liplux SPF 30 Lip Balm – Summer Crush
Coola's SPF lip balm adds a hint of natural-looking tint while protecting your pout. Infused with organic cupuaçu butter and mongongo oil, these organic formulas also smooth and nourish to help keep lips healthy, plump and youthful looking.
These products are available for purchase in-store or online at Etiket.ca.