GALLIVANT, the visionary perfumery renowned for its evocative scents inspired by global destinations, is set to launch its highly anticipated unisex fragrance, Accra. This enchanting creation captures the spirit of the vibrant Ghanaian capital, offering an olfactory journey like no other.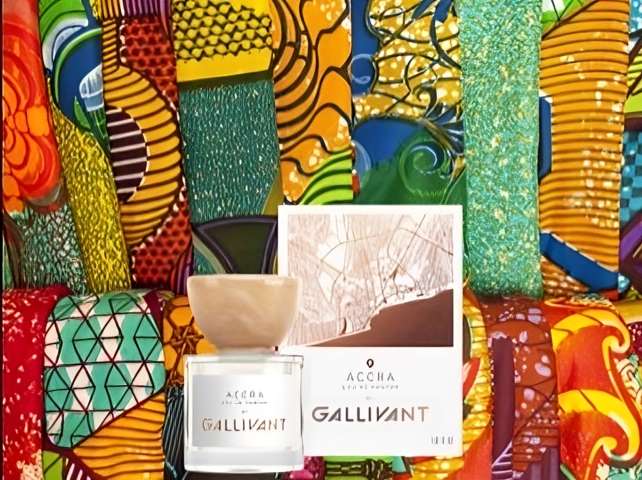 Accra will be available at Etiket, the prestigious purveyor of niche perfumes and luxury beauty products. The fragrance is set to hit shelves in June 2023, promising to transport perfume enthusiasts to the bustling streets and sunlit beaches of Accra.
With notes of tropical fruits and spices, the Accra perfume opens with passion berry, eucalyptus, hot peppers, mango, papaya, davana, cognac, and carrot seed.
The warm sensual heart of this perfume is composed around CO2 coffee extract, saffron, a cocoa accord, tobacco, and styrax. The base is constructed around a leather skin accord, cedarwood, patchouli, vintage vinyl, smoky liatrix and musks.