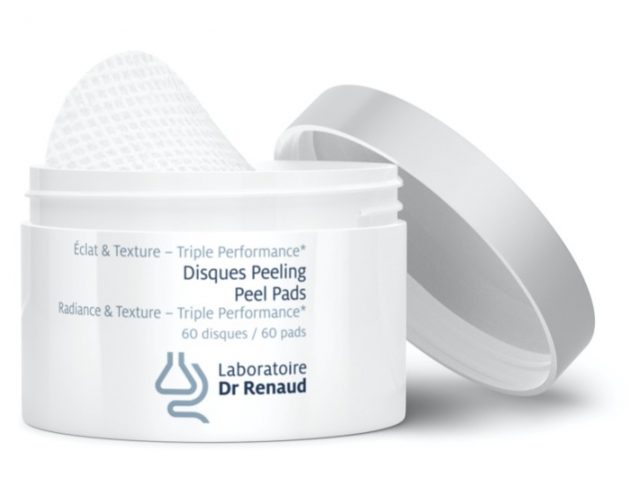 Regardless of the season, sunscreen is essential to protect our skin from the harmful effects of the sun.
However, they contain sun filters that, by accumulating, can cause irritation, dull complexion, and promote the appearance of pimples.
The key to counteracting these effects is to clean your face well to eliminate all the active substances on your skin.
For a deep cleanse, use Dr Renaud's Peel Pads. Inspired by chemical peeling techniques, it renews the epidermis, helping to plump and tighten the skin.
The combination of 3 components – 1 AHA, 5 fruit acids and plant proteolytic enzymes – results in a complementary and synergistic action that translate into the following effects on the skin: hygroscopic moisturizing effect, energizing effect, rejuvenating effect (attenuates the appearance of wrinkles and fine lines) and light refining effect (improves texture).