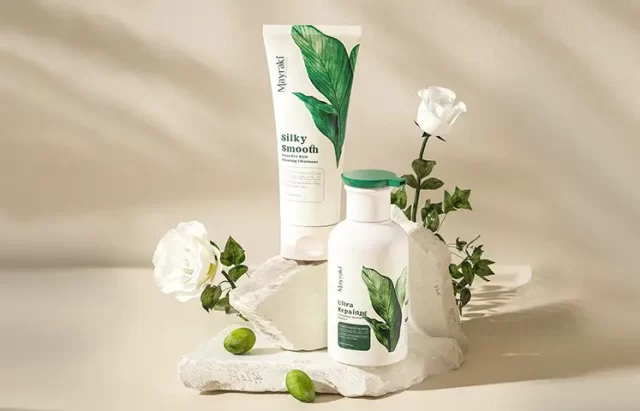 Eliza Pineda of Mayraki Professional shares tips on how to restore your hair in spring after the harsh conditions of the winter season.
As the world welcomes the start of spring, it's time to give your hair some much-needed TLC after months of cold, dry air and indoor heating. During the winter, hair is exposed to harsh weather conditions, such as low humidity and cold temperatures, leaving it feeling brittle, dry, and damaged.
To help you restore your hair's health and prepare it for the warmer months ahead, Eliza Pineda, in-house hair expert at Mayraki Professional, shares her top tips for bringing your hair back to life.
"Winter can be particularly challenging for hair, as the dry air and indoor heating can cause hair to become dehydrated, leading to damage, breakage and split ends. This is why it's important to take extra care during winter to keep your hair and scalp healthy and hydrated, as well as taking steps to help it recover after all of this harsh exposure," shares Pineda.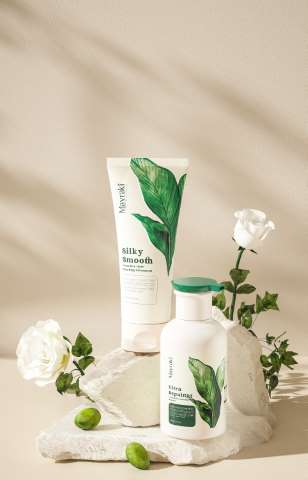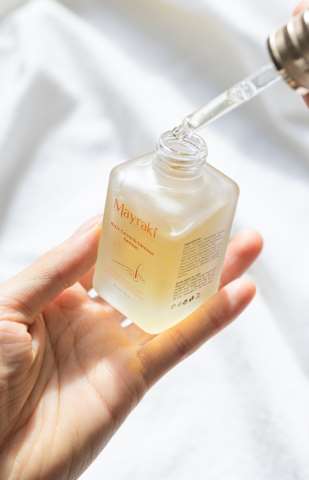 Hydrate Your Hair
The transition from winter to spring can leave hair feeling dehydrated and lackluster. Replenishing lost moisture is the first step in achieving healthy hair growth this season. During winter, dry air and indoor heating can strip hair of its natural oils, causing it to become brittle and dry. To combat this, use a moisturizing and protein-reconstructive treatment that will nourish hair from within and help to restore its health.
According to Eliza Pineda, "Hydration is key when it comes to restoring hair after winter. Look for products that contain moisturizing and protein-reconstructive ingredients, such as keratin, silk protein, and coconut oil, which will help to repair and hydrate hair from the inside out."
Promote Healthy Hair Growth
Spring is the perfect time to focus on achieving healthy hair growth after harsh winter conditions, making it crucial to give your hair some much-needed TLC.
To help hair bloom like the new spring flowers, Pineda recommends using Mayraki Professional's Hair Growth Serum Intense, a highly effective solution for healthy hair growth. Formulated with natural ingredients like biotin, castor oil, and caffeine, this serum stimulates hair follicles and promotes healthy hair growth, leaving you with thicker and fuller hair.
According to Pineda, "The Camellia Sinensis Tea Leaf Probiotic Sea Salt Scalp Scrub is a game-changer for anyone who wants to achieve healthy, luscious locks this spring. It gently removes buildup and impurities from the scalp while nourishing it with essential nutrients, leaving hair looking and feeling its best."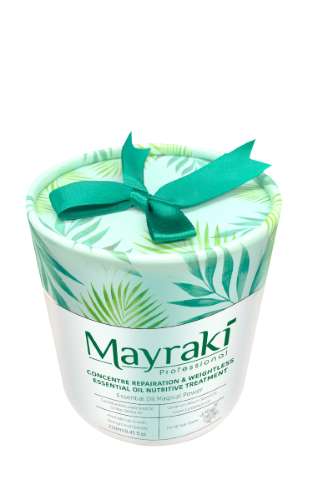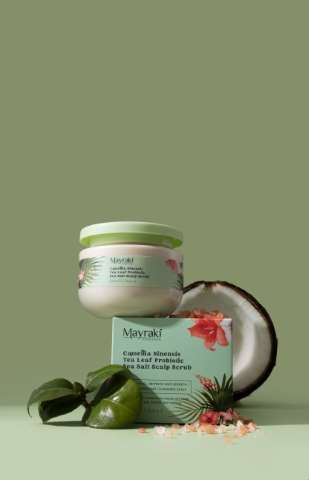 Rejuvenation for Hair
Spring is the perfect time to rejuvenate hair and restore its health and vitality. One way to do this is by nourishing your hair with the Mayraki Weightless Essential Oil Nutritive Treatment. This deeply nourishing treatment is infused with organic floral and plant oils and a multi-peptide complex, which work together to restore strength and shine to dry and damaged hair.
Using this treatment is easy. Apply it to clean, damp hair and distribute it evenly from root to tip. Leave it on for at least 10-15 minutes, or longer if you have the time, to allow it to penetrate deep into the hair and deliver essential nutrients and hydration. Then rinse it out thoroughly and style your hair as usual.
Pineda shares "The Weightless Essential Oil Nutritive Treatment is formulated with natural ingredients that are gentle on your hair and scalp, making it safe for regular use. It helps to nourish and strengthen your hair, making it more resistant to breakage and split ends and leaving it feeling soft, silky, and healthy."
With continued use, you'll notice a significant improvement in your hair's overall health and appearance, making it the perfect addition to a spring hair care routine. So, whether you're looking to repair damage caused by winter weather or want to give your hair a nourishing boost this spring, the Mayraki Weightless Essential Oil Nutritive Treatment is the perfect solution.